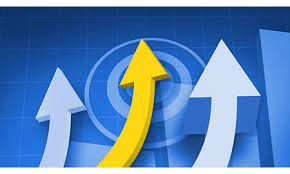 OpeOluwani Akintayo
Lagos — Crude oil production data for June has shown that Nigeria experienced a surge in its production in the month.
The country's production hit 1.956 million barrels per day in the month, up from 1.649mb/d in May – a boost of 307 thousand barrels per day, according to statistics from the Organization of the Petroleum Exporting Countries, OPEC's Monthly Oil Market Report for July.
Production of over 1,900mb/d in June means more money for the oil-dependent economy, most especially, more than 200 thousand barrels per day stretch above its quota under OPEC's Declaration of Cooperation, DoC.
Under OPEC's DoC, Nigeria's production was fixed last October at 1.7mb/d.
OPEC's eleven members and its partners in the DoC led by Russia had agreed to freeze production at 800,000d/d for OPEC members, and 400,000b/d for non-OPEC members involved in the deal.
The pact was again renewed earlier this month for another nine months.
The sudden rise in Nigeria's production would go to feed the current increase in demand for the country's crude in Europe.
Gasoline cracks in Europe, which resulted in the shutdown of refineries, had boosted request for Nigerian crude grades.
Shutdown of Philadelphia's refinery due to fire had also increased demand in Nigeria's crude.
Kindly like us on facebook