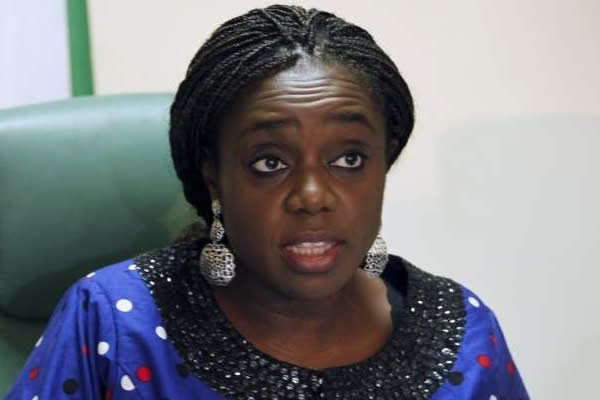 OpeOlwani Akintayo
04 October 2017, Sweetcrude, Lagos – Nigeria will reduce its debts in 2018 by repaying over $1 billion loan.
According to data obtained from the Debt Management Office, DMO, Nigeria will during the year, part with $1.19 billion, comprising of principal redemption of $716.09 million and interest payment of $475.8 million.
Information on the particular loan and its terms and conditions was not immediately available, but, DMO also hinted that in 2018, 2021 and 2023 Nigeria will have to pay more than $1 billion each year due to the fact that some Eurobonds issued by the Federal Government would be due for redemption by then.
In 2021, Nigeria will part with $1.58 billion, made up of $1.12 billion principal redemption and $440.59 million interest payment. By 2023, the country will it will repay $1.69 billion.
"Increased debt service payments would be made in 2018, 2021 and 2023, amounting to $1.193 billion; $1.584 billion; and $1.694 billion, respectively, when the debut 6.75 per cent January 2021 $500 million 10-year Eurobond issued in 2011 and the $1 billion dual-tranche Eurobonds – 5.125 per cent July 2018 $500 million five-year and July 2023 $500 million 10-year issued in 2013, would be due for redemption," the DMO said.
This year, Nigeria will have to part with a total of $668.83 million, comprising of $144.4 million in principal redemption and $524.43 million in interest payment.
In 2019, the total debt to be paid will amount to $781.13 million; in 2020, $983.01 million; and in 2022, $1.18 billion, the office said.
It added that in 2024, 2025 and 2026, the total foreign debts to be paid will be $1.18 billion; $1.18 billion and $1.17 billion respectively.
As at June this year, the National Bureau of Statistics, NBS, reported thatNigeria's foreign debt stood at $15.05 billion while the domestic debt portfolio was N14.06 trillion.
According to the NBS, this represents a growth of  $3.64 billion and N0.04 trillion respectively within a six month period.