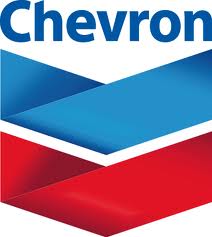 18 January 2012, Sweetcrude, CALIFORNIA – US oil giant, Chevron Corporation, says an extensive search and rescue effort continues for two contractors who remain missing after Monday's fire aboard the K.S. Endeavor, a Chevron-chartered drilling rig offshore Nigeria operated by FODE Drilling Nigeria Limited .
The company stated that while its highest priority remained the rescue of the missing contractors, the company continues to devote the necessary resources to resolve the rig incident in a responsible and timely manner.
As previously reported, the K.S. Endeavor was drilling a natural gas exploration well for Chevron Nigeria Limited (CNL). The well is located in the Funiwa Field approximately six miles (10 kilometers) offshore and in approximately 40 feet (12 meters) of water.
Chevron reports that 152 workers on the rig and an associated barge were safely evacuated. They are now onshore and have been given medical examinations. Two remain hospitalised due to minor burns, while others are being held for further observation.
According the company, full investigation into the incident is still underway, but initial indications point to the possible failure of surface equipment during drilling operations that led to a loss of well control.
The well continues to burn and the rig has partially collapsed, and Chevron said it cannot at this time, estimate how long the fire will continue.
Chevron also announced that it has contracted with and is mobilising the Transocean rig Baltic to commence drilling a relief well. "The time required to complete the relief well is uncertain, but could extend for some period. Chevron is deploying additional drilling experts and well control specialists to Nigeria to assist with well control efforts and the relief drilling process," Chevron said.
A small sheen is visible in close proximity to the well, which the company continues to evaluate. The sheen is estimated at approximately 13 barrels.
Production from Chevrons North Apoi platform remains shut in since it is situated in close proximity to the incident. Total production from the platform was approximately 2,000 barrels per day.
CNL owns a 40 percent interest in the well while the Nigerian National Petroleum Corporation has a 60 percent interest.