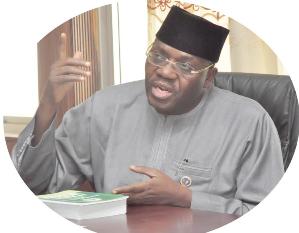 04 April 2013, Abuja – The Federal Government has called on the Japanese International Cooperation Agency, JICA, to assist in identifying capacity gaps in Nigeria's emerging electricity industry.
Permanent Secretary, Federal Ministry of Power, Mr Godknows Igali, made the call in Abuja on Wednesday at a workshop on Capacity and Power Management for Senior Staff of the ministry.
Igali also sought the assistance of JICA to analysis the feasibility study on new projects on power generation, renewable energy sources and transmission.
According to him, JICA's support for the ministry will assist in reviewing the design of hydro-power projects in the country.
He called for more support from JICA in renewable energy, bio-mass, wind and solar energy and building of small dams.
The permanent secretary said that feasibility studies had been carried out in 10 states where it was found that minor-hydro dams could be built for power development.
Igali said that JICA had been providing technical advice on power planning and development for the ministry since November, 2012.
He commended the orgainisation for reviewing the engineering design of the Zungeru Power Plant and the Mambilla Hydro-Power Project, noting that the northern part of the country was good for solar energy.
The permanent secretary also lauded the good relationship existing between Japan and Nigeria.
The Representative of JICA in Nigeria, Mr Kyoshi Fujii, said the workshop was aimed at building capacity, noting that the training would go a long way in preparing workers on power management.
He said that the government of Japan had been assisting Nigeria in education, agriculture and water development and was also prepared to help out in the power sector.