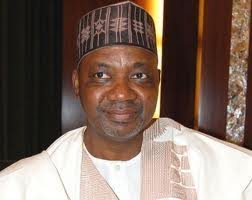 25 February 2013, Abuja – The Vice-President and Chairman of the board of directors of the Niger Delta Power Holding Company (NDPHC), Alhaji Namadi Sambo, has set up a special project evaluation team for the National Integrated Power Projects, NIPPs.
Sambo notified all contractors handling distribution and transmission projects of the NIPPs as well as their various projects consultants that the appraisal team would commence its inspection of projects sites from March 30, 2013.
He said the visit will amongst other things assess the progress of activities at the sites in accordance with the schedule of work of the various contractors and consultants, adding that his earlier directive on the completion of projects within the NIPPs between June and December 2013 still stands.
NDPHC is the implementing agency for all NIPPs programme and projects originally conceived in 2004 as a fast-track government funded initiative to stabilise Nigeria's electricity supply system; accordingly, projects in the NIPPs framework ought to have been completed before now save for recurrent delays in their processes. In 2007, funding arrangements for NIPPs were subjected to intensive legal, political and financial scrutiny, resulting in over two-year interruption in funding for the projects.
Work within the electricity project framework however resumed in 2009 after the National Economic Council, (NEC) agreed to set aside additional funds to complete the NIPPs subject to approvals of all state legislative houses.
Sambo also said the setting up of project evaluation team was to ensure monitoring and evaluation of progress of work in line with earlier commitments made by the various contractors at a technical meeting held on January 26, 2013 in Abuja with him.
He explained that: "All distribution and transmission contractors who by the evaluators fail to convince the team of completing the project by June 2013 and December 2013 will have themselves to blame as redistribution will be fast and severe."
The government plans to harvest about 1,500 megawatts (MW) of electricity to the national grid through the various NIPP projects.
*NDPHC press release