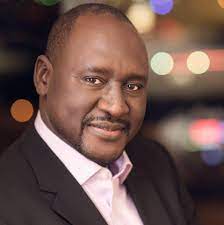 OpeOluwani Akintayo
& Gbubemi Omaseyin
Lagos — A group of Civil Society Organisations, led by the Civil Society Legislative Advocacy Center, CISLAC, have called on the federal government to implement the Beneficial Ownership, BO register, especially in the oil sector.
Mallam Auwal Ibrahim Musa Rafsanjani, Executive Director, CISLAC at a press conference on 'Advancing Remedial Activities in the Extractive Sector, Contract Transparency and Beneficial Ownership As a Strategy to Curb Illicit Financial Flows in Nigeria' on Wednesday in Lagos, said implementing the register in collaboration with the Corporate Affairs Commission, CAC, will allow full disclosure of real names of companies, address and all contract details carried out in the country.
This, he said, would curb go a long way to curb corruption, and encourage transparency especially in the oil and gas sector where the practice is prevalent.
"In view of the government fight against corruption, we suggest that the BO should be implemented.
"We have discovered that entities come into Nigeria, and set up companies with fake identities with the purpose of siphoning monies to themselves. So, if the federal government doesn't implement the Beneficial Ownership register, then, the financial crisis we are facing might be a child's play. The artificial poverty we are also experiencing is as a result of corruption", he said.
Mallam Auwal added that unnecessary tax holidays given to companies, especially in the oil and gas sector, is another way corruption is being aided in the country.
It has been estimated that of every N1 revenue in Nigeria, 70 kobo goes into servicing corruption.
Alhaji Garba Abubakar, Registrar General of the CAC present at the conference, said the Commission's BO register was launched on the 3rd of January, 2021.
According to him, the Commission would partner agencies such as the Nigerian Extractive Industry Transparency Initiative, NEITI, and the Federal Inland Revenue Service, FIRS to ensure seamless information exchange with the public.
"…and for the first time, the current system we have will tell you whether a company is active or inactive depending on filing of their annual reports", he said.
Mallam Auwal added that the role of the Central Bank of Nigeria, CBN at implementing the BO register is also important because Illicit Financial Flow, IFF perpetuators make use of the banks for their transactions.
"These illegal money they make are ferried out of the country through the banks. They get paid through the banks. So, the CBN should also join in the fight against this menace in Nigeria. With the BO register, we will be able to see the real names of owners, addresses, and be able to track implementation of awarded contracts. We will also know who to actually hold responsible in case of breach of contracts", he said.