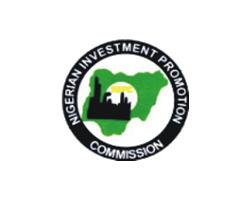 12 February 2013, Sweetcrude, Abuja – the Nigerian government has slashed the cost of business registration at the Nigerian Investment Promotion Commission, NIPC, from N50, 000 to N15, 000 as part of efforts to make Nigeria more competitive.
Olusegun Aganga, minister of Trade and Investment, was quoted in a statement as saying that the review was at the instance of NIPC and also in line with the desire of the government to improve the country's competitiveness rating on doing business.
The statement signed by Joel Attah, deputy director, Press, NIPC also said it was an attempt at lowering the cost of doing business in Nigeria.
"This is expected to substantially enhance the country's National Competitiveness as a Foreign Direct Investment Destination (FDI),'' the minister stated.
The NIPC was established by Act No. 16 of 1995 to promote, encourage and coordinate investment in Nigeria.
Section 4(a) of the Act mandates the commission to register and keep records of all enterprises with foreign equity participation.
"In the light of this development, both new and existing investors are enjoined to take advantage of this gesture to ensure that they are duly registered with the commission.''
This is in line with Section 20(1) and (2) of the NIPC Act, adding that failure to do so would amount to violation of the law.
The Section states that "an enterprise in which foreign participation is permitted under Section 17 of this Act shall, before commencing business, apply to the commission for registration.
"The commission shall within 14 days from the date of receipt of completed registration forms, register the enterprise if it is satisfied that all relevant documents submitted or otherwise advise the applicant accordingly.''
The NIPC management had put in place machinery under the instrumentality of the One Stop Investment Centre (OSIC) for a 24-hour time-frame for completion of the process.
This is part of the management's efforts to fast track the registration of companies under the provision of the law.
NIPC advised any company that had not registered and is already in business to come to NIPC at the OSIC to regularise and ensure compliance.
"Registration of companies by NIPC is to ensure the tracking of Foreign Direct Investment (FDI) and also to provide hand holding support and facilitation to the investors in the course of doing business in Nigeria.
"It will also facilitate remittance of dividends and profits,'' the statement added.