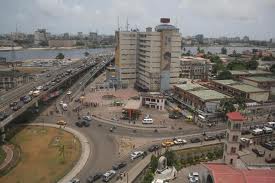 *To sign contract with electricity workers
scarline Onwuemenyi

13 February 2012, Sweetcrude, ABUJA – The Federal Government has disclosed that it has revived the Rural Electrification Agency, REA, in order to expand electricity networks to rural areas where private distribution companies may not find economical to go.
The Minister of Power, Prof. Bart Nnaji, disclosed this on Monday when he hosted the United States' Assistant Secretary of State, African Bureau, Mr. Bill Fitzgerald, who led a business delegation of major power companies from the United States of America including General Electric, EAS, among others, looking to invest in the country.
Nnaji explained that when the present administration took over about a year and half ago, implementation of the Electric Power Sector Reform Act had been stalled
According to him, "A lot of things happened few years before the President took office; the stalling of power networks and processes as well as reforms and one of the causalities was the Rural Electrification Agency (REA) that essentially was responsible for the expansion of focal grids to the hinterlands.
"What this government has done was to reactivate the REA as a vehicle to partner with distribution companies and state governments to continue to expand networks because it may well be that there are places that private distribution networks may not find economical to go and so government will have to expand the networks in those places and that is the work that REA will be doing," he added.
The REA was scrapped two years ago by the former administration over claims of redundancy and irrelevance to the reform in the sector. There were also allegations of corruption and excessive bureaucracy within the agency that was meant to extend electricity to rural areas of the country.
He also said, "What we decided to do was to create a roadmap for the country ensuring consistency in the process. It has always been our belief that if we get distribution right, then the sector will be good.
"So privatization is on; we recognize also that in the interim there must be a government guarantee that will provide comfort to investors that should be able to purchase power and sell power to distribution companies and that entity is the Bulk Trader, which has been created by this government."
Nnaji noted that a lot of the enablers to ensure that business would work have been set apart, including a robust regulatory environment, as well as making sure that the environment is right for investment.
"The outcome is that we are getting from all over the world expressing interest in coming here to invest in power, and I am glad that some US companies are involved in the bidding process and what we expect is that once we privatise these companies, we want to see them to be credit worthy so that they will be able to buy power from power producers," Nnaji stated.
The Minister noted efforts by the administration to "incentivise the entire value chain and provide cost-reflective tariff and that will be able to pay for all the fuel that is used in producing power and it will ensure that distribution companies will be able to make power purchase, producers will be able to pay for fuel."
He added that there is also guarantee that will come from the World Bank in the form of partial risk guarantee and distribution companies will be able to have guarantee. "All that we think will be necessary to block all the holes and gap to ensure that there is confidence in the sector have been initiated," he added.
The Minister further stressed the government's resolve to ensure that jobs of electricity workers are protected in the new privatized environment, adding that the interest of government is to return the glory days when electricity worker took pride in their jobs.
He noted that, "The workers are so important to us and we are doing a lot of work to get the workers to understand that it is not about sacking them from the workforce but rather we want to transform the workforce from public sector workforce to private sector workforce.
"The only way we can do it is to exit them from government payroll to private sector payroll and the way to do it is to give severance to them and then they have new contract because we don't want to tell the people who are coming that you must stick to the workers. That is not the best way to encourage them but the workforce can only expand rather than shrink because ultimately there are so many aspects to power which the workers of the country will find themselves as long as they are willing and able to work.
"We want to have competent people in the workforce the way they used to have when they were NEPA. People used to be proud to have themselves called engineers with NEPA and that is how we want it to come; we want that to come back."