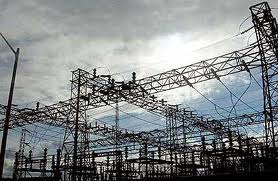 27 March 2012, Sweetcrude, ABUJA — Minister of Power, Professor Barth Nnaji, has ordered an investigation into the three system failures which the nation has experienced since March 15.
In a directive, Monday, from Seoul, South Korea, where he is attending a meeting with President Goodluck Jonathan on peaceful uses of nuclear energy, the minister ordered the chief executive officer of the Transmission Company of Nigeria (TCN), Mr Akinwuni Bada, to set up a team of experienced and competent engineers to investigate causes of the system failure and submit a report to him within seven days.
System collapse, which used to occur about four times every month, had not taken place since last December as a result of repairs which have been effected in the transmission network in recent times.
Nnaji said though "it is easy to ascribe the total system failure of March 15 to a technical fault on the 33KV Onitsha-Benin line, it is puzzling that an explosion followed by a fire outbreak could take place at the
Benin Transmission Station on Friday, March 23, and then be repeated on Sunday, March 26 in the same power facility."