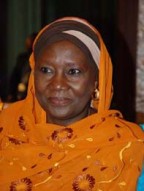 26 December 2011, Sweetcrude, LAGOS – Nigeria's Federal Government has directed Shell to internationally-accepted health limit of 40 metres in the application of dispersants to clean up the massive oil spill at its Bonga deepwater facility.
Hajiya Hadiza Ibrahim, minister for environment, gave the directive at the weekend in Lagos after an inspection of the facility, located 120 kilometres off the Nigerian coast.
She also asked Shell to ensure that the effect of the oil spill does not hit the shoreline.
"We have also asked that efforts remain consolidated, so that the effect is not out there on the shoreline. We have also asked that the use of dispersants be done and conducted according to the internationally-accepted health limit of 40 metres, but I am glad to even say that the officer is working on 20metres, so far, which is very commendable," she said.
The minister noted that the chairman of Shell Companies in Nigeria, Mr. Mutiu Sunmonu had been very cooperative and gave an assurance that all measures needed to avert future re-occurrence had been put in place.
The minister also expressed appreciation to other oil companies and government agencies for their ongoing support to mitigate the impact of the leak.