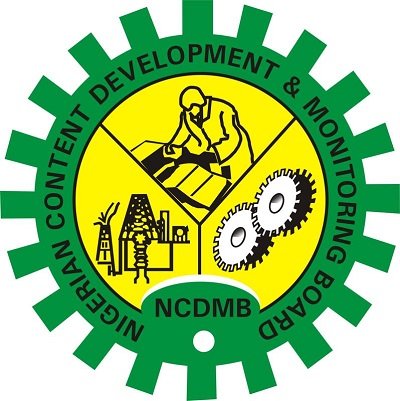 OpeOluwani Akintayo
06 December 2018, Sweetcrude, Lagos — The Nigerian Content and Development Monitoring Board, NCDMB has listed the wrap-up of its local content practicals in the last one year and what it intends to deliver in the next 12 months.
The Board's Executive Secretary, Engr. Simbi Wabote revealed them in the keynote address at the 8th edition of the Practical Nigerian Content conference titled 'Driving Economic Development and Sustainability' in Yenagoa on Tuesday.
By 2019, according to him, the Board will deepen and widen the roll-out to the third party monitoring service providers for effective monitoring of the 51 operating companies and close to 8,000 oil and gas service providers registered on its Nigerian Oil and Gas Industry Content Joint Qualification System, NOGIC-JQS, adding that it further expand its compliance and enforcement framework to cover marginal field operators, midstream and downstream sectors.
On the pillar for enabling business environment pillar, NCDMB promised to co-develop and implement service level agreements, SLAs with key stakeholders.
"I am happy to report that we co-developed and signed-off two Service Level Agreements with OPTS and the Independent Petroleum Producers Group (IPPG)".
According to him, the Board will enhance the provision of constant power to aid manufacturing in its Nigerian Oil and Gas and Park Scheme, NOGAPS, adding that site construction is on-going for the provision of gas-fired power plant for the park in Bayelsa state while communications have been opened with the NIPP station in Odukpani, Cross River state for the power supply to its park across the road.
In addition, he said the Board will deliver on a number of youth empowerment programs which includes training of 120 youths under the Graduate Agriculture Entrepreneurship Training Programme, GAET, where 50 youths were already sponsored for training at the Lagos State Power Academy, and over 226 youths trained under various project-based training programs.
In 2019, he said NCDMB plans to see to firm up power supply arrangement for our industrial park in Cross River state. "We will also carry out Youth Empowerment programs to enhance conducive business environment and establish a functional customer service desk".
Under the organizational capability pillar, NCDMB said it targets the completion of its new Headquarters in Yenagoa Bayelsa state this year. "We were unable to deliver on this due to the late arrival of some of the construction materials. We are however on course to deliver by next quarter as you will see the level of work when you visit the site on Thursday. We plan to host the Nigerian Oil and Gas Opportunity Fair, NOGOF, at the new auditorium in March 2019".
In other areas, he said the Board had deployed a new organizational structure which has been manned as appropriate and has completed inter-departmental Service Level Agreements, SLAs as part of efforts aimed at improving our internal efficiency.
"In 2019, we plan to relocate our staff in Yenagoa into the new headquarters and operationalize the building with the right facility management contract put in place", he said.
With regards to the sectoral and regional market linkages, NCDMB said it delivered on its promise to provide inputs into various legislative processes as required to enhance sectoral linkage in local content practice. "We also made inputs into the PEBEC Omnibus Bill aimed at enhancing the ease of doing business".
"Nigeria also continue to serve as resource country for the development of Africa Local Content Policy".
"In 2019, we plan to validate and prioritize opportunity sectors for local content development. Regional Marketing of some of the infrastructures being developed such as the FPSO Integration facility will be further pursued".
On funding, he said the USD 200 million Nigerian Content Intervention Fund, NCI Fund, was launched. "As at end of October, the sum of USD21 million has been given out as a loan to beneficiaries".
Next year, the ES said the Board intends to develop and launch its investment policy to further provide flexibility to its funding and investment interventions.
With regards to the regulatory environment, the Board said it delivered on the Judges Sensitization Workshop on the NOGICD Act as a prelude to the prosecution of non-compliant cases in the courts. "We held stakeholders workshops on operational guidelines and draft Ministerial Regulations".
"We intend to finalize and secure approval of the Ministerial regulations in 2019".
Regarding collaboration and stakeholder engagement, the Board promised to sharpen its inter-agency collaboration across the board. "We have established collaborative efforts with the Nigeria Customs Service, EFCC, NNPC, NAPIMS, Nigeria Immigration Service, FAAN, OGFZA, National Judicial Council, NIMASA, and others".
"We plan to consolidate and sustain these collaboration efforts in 2019 especially via the joint committees put in place to deepen the inter-agency collaboration".
It also said it recognises the need to strengthen the sectoral working groups under the Nigerian Content Consultative Forum, NCCF as a credible platform to get regular feedback from industry practitioners.
"On research and statistics, we have inaugurated the Research and Development Council and we have commenced the development of a 10-year Research and Development roadmap that will guide our R&D efforts over the next 10 years".
"The Research and Statistics framework is also in place. Data analytics for marine vessels demand has been completed with the key industry needs on vessel types and manning levels established".
The 10 Year R&D roadmap will be launched for implementation in 2019.