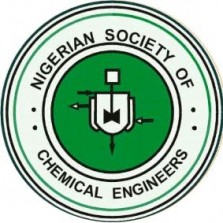 20 September 2012, Sweetcrude, LAGOS – THE Nigerian Society of Chemical Engineers, NSChE, has has called for a vibrant petrochemical sector for greater national economic growth.
Dr. John Erinne, national president of the society, made the call at the recent International Petrochemical Workshop organised by the society in Lagos.
Noting the decay in the petrochemical sector, he called on the government to revamp of the sector and reverse the de-industrialisation of the sector.
He said decay in the sector meant a negative trend for Nigeria's economy and urged the government to pay more attention to the sector.
He maintained that the workshop in Lagos sought to draw attention to the rather neglected but potentially hugely prosperous sub-sector of the economy.
"Evidently, the potentials of the petrochemicals industry in a nascent economy gifted with enormous oil and gas resources such as ours can be readily expressed in terms of gainful resource utilisation.
"It also adds value, creates wealth, jobs and know-how acquisition. The NSChE is the key professional driver of the petrochemical industry and it therefore spells our deep concern about the apparent lack of progress in the sub-sector," he said.
Group Executive Director, Refining and Petrochemicals at the Nigerian National Petroleum Corporation, Mr. Tony Ogbuigwe, spoke of government's commitment to rehabilitate the sector.
While pledging government's effort to rehabilitate the refineries in Kaduna and Warri, he maintained that the petrochemical sector has great potentials for the country.
He said, "We are yet to add significant value to the natural resources we have and the petrochemical industry has a great potential to affect our development because true development can only occur when value is added.
"America's petrochemical industry has $3.7 trillion annual output so we need to do more. NNPC is therefore pursuing vigorously plans to rehabilitate the Warri and Kaduna refineries."