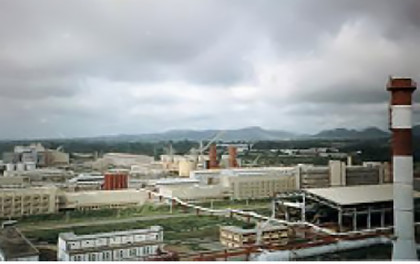 The Nigerian Government is currently locked in arbitration with Global Steel Holdings Limited over a concessionary agreement for the multi-billion naira Ajaokuta Steel Company that has gone awry.
Vice President Namadi Sambo has set up a committee chaired by the Minister of Justice and Attorney-General of the Federation and comprising the ministers of Mines, Labour, Finance, Director-General of Bureau of Public Enterprises (BPE) and the Chairman of the Interim Management Committee, which is charged with drawing up the government's position on the matter before September 30, 2011 when the arbitration is scheduled to resume.
A statement from the vice president's office said the committee has two weeks to come up with recommendations.
Global Steel Holdings Ltd. through its subsidiary, Global Infrastructure Nig. Ltd., sought for arbitration in London on the Ajaokuta Steel Company and National Iron Ore Mining Company (NIOMCO) at Itakpe over the share purchase and concession agreement reached with the Nigerian Government under the former president Olusegun Obasanjo's administration.
Sambo called a meeting on Saturday to take a critical look at the share purchase and concession agreement involving the government and Global Steel Holding Company Ltd, and three companies, the Delta Steel Company, Nigerian Mining and Iron Ore Company, Itakpe and the Ajaokuta Steel Company.
Sambo also dismissed the options provided by Global Holdings over a negotiated settlement out of arbitration insisting that government would pursue its position.
He also observed that government would explore the possibility of taking the necessary the steps to recover its lost assets allegedly stripped by the company in the Ajaokuta Steel Company.
He noted that the release of the sum of N650 million was to get some units become operational such as the rolling mill and the 110mw thermal power plant.
He was optimistic that the power plant when effectively revamped would contribute in the provision of electricity in the country noting that the steel rolling mill would only use 40% of the total output available while the balance would be transferred to the national grid.