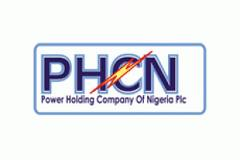 Victor Ahiuma-Young
25 November 2011, Sweetcrude, ABUJA — Nigeria's Federal Government has ordered the management of Power Holding Company of Nigeria (PHCN) to immediately issue a circular on 50 per cent salary increase which takes effect from June 1, 2011, as well as letters informing workers of the increment.
This directive is sequel to the agreement reached among the Minister of Labour and Productivity, Minister of Power, and management of PHCN and unions in the power sector, in Abuja, Wednesday.
The agreement was signed by Engr. L. U. Grema, on behalf of the Permanent Secretary, Ministry of Power; Engr. H. S. Labo, Managing Director/Chief Executive Office,PHCN; Comrades M. M. Musa and I. M. Aliyu, President and Deputy General Secretary, National Union of Electricity Employees, NUEE; Comrades B. I. Opara, Abiodun Ogunsegha, President and General Secretary of the Senior Staff Association of Electricity and Allied Companies, SSAEAC, respectively.
According to the six-point agreement, "PHCN management should immediately (24/11/2011) issue circular on 50 per cent salary increase salary table taking effect from 1st June, 2011; the Management of PHCN shall also issue letters informing all staff of their new salaries reflecting the 50 per cent increment;
"The biometric verification exercise shall proceed after the issuance of circular and salary letters referred to in 1 and 2 above to staff by the Management of PHCN andNo staff shall be victimized for the role played on account of the recent industrial impasse in PHCN in line with International Labour Organisation, ILO, Convention.
The Minister of Labour having intervened, the notice of industrial action by the Unions is hereby suspended.
It added that "all other issues raised by the Unions at the meeting shall be taken up at the next round of negotiation billed for 30th November, 2011."