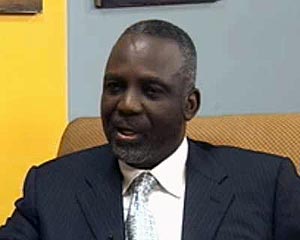 21 November 2011, Sweetcrude, LAGOS – The Federal Government has released N1.5 billion for the overhaul of unit six plant at Egbin Power Station.
Minister of Power, Prof. Barth Nnaji, made this known in Lagos while fielding questions with journalists. He said the approval was in response to an earlier request by the management of the power station when he (Nnaji) visited the power plants on assumption of office earlier in the year.
Nnaji said government had in the interim successfully recovered abandoned plants aimed at optimal electricity generation.
According to him, the resuscitation of the power plants increased national electricity generation to 4,300MW compared with the figures that oscillated between 3,000MW and 3,200MW watts in the past.
Nnaji added that the nation also had a reserve of 300 MW of electricity, which, he noted, remained the beauty of the recovered power plants.
The intervention measures, the minister said, had translated into improved electricity supply in line with the administration's aspiration of achieving a short term target of 5,000MW by December.
"When I make promises, I ensure I accomplish them. We have approved and given the money to rehabilitate unit six at Egbin Power station.
"When completed the station will generate to its full capacity, '' he said.
NAN reports that N1.5 billion was earlier requested by the Egbin Power Station to recover decrepit system six of the plant in order to attain full capacity of 1,320 MW.
Egbin Power Plant generates about 30 per cent of the total electricity on the national transmission and distribution networks.
The 27- year-old plant is currently operating at 80 per cent installed capacity due to outage of its sixth unit.
Mr. Mike Uzoigwe, Chief Executive Officer, Egbin Power Station, who confirmed receipt of the fund through text message also said that repairs of the unit six would take about nine months.