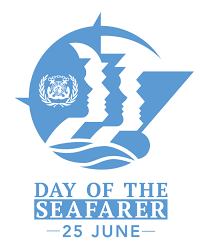 – Calls for redirection of Cabotage Fund to build vessels
Vincent Toritseju
Lagos — In celebration of the World Seafarer's, Nigerian sailors have called the Federal Government through the Nigerian Maritime Administration and Safety Agency, NIMASA to redirect the Cabotage Vessel Financing Fund, CVFF, to fund ship building in Nigeria.
Speaking to newsmen in Lagos yesterday, Capt. Alfred Oniye, a member of the organizing Committee for this year's Seafarer's Day celebration, said that more than 70 percent of Nigerian seafarers are currently not engaged adding that if the CVFF is redirected and put into ship building Nigeria, it will not only create more job opportunities, but it will also reawaken the Ajaokuta Steel Company for the nation's steel.
Capt. Oniye decried that fact the despite the Cabotage regime in Nigeria, a lot of Nigerian sailors are still out in the job market.
According to Oniye, "Most of the jobs that belong to Nigerian seafarers are being occupied by foreigners. The Cabotage act that says any ship that would sail within the Nigerian coast must be built in Nigeria, owned by Nigeria and manned by Nigeria. If over 80 per cent of the vessels that sails are owned by foreigners and only flag Nigerian flag, what do you think will happen? they will have in their own citizens and the gain would also favour their citizen.
"This is why I am more concerned about the implementation of the Cabotage act, because if the law says any ship that would sail within the Nigerian ways must be built here, so why are importing ships into the country. We are already building ships all we need is to fine-tune the technical aspects. The approved CVFF should not go out. The federal government must come out with a policy that would encourage ship building in the country. Building ships alone in Nigeria would create jobs for over 5000 Nigerians. Implementation of the Cabotage Act is enough to create jobs for over 15,000 Nigerians because the ship would be built here and owned by Nigerians.
"If the ships are built here, manned and owned by Nigerians, it will create jobs here and if we are taking such money out it is like taking money to buy unemployment to be shipped into Nigeria. Taking such money out of Nigeria now is going to cause Nigeria another havoc. Anyone who said CVFF money should be taken outside for the importation of ships is an enemy of this country. Nigeria is overdue to build vessel and we must start building ships locally.
"Some of the officials we appoint as the head of agencies are far from the happenings in the sector they are saddled with the responsibility.
"We have over 70 per cent trained seafarers that are jobless. They do not have jobs and you want to train more. If you keep training and there is nowhere to employ them, where will you keep them. Even NIMASA that trains over 3000 outside the country cannot boldly say that they have given 100 seafarers out of the 3000 jobs. The baseline for insecurity in the country is based on unemployment and I must be sincere with you, sea pirate jobs are very professional and if they do not have jobs, they would be engaged in illegal operations.
Follow us on twitter