…NNPC's $3bn loan to improve FX liquidity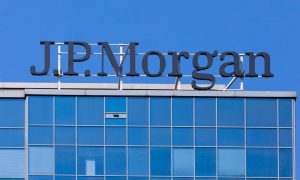 Sam Ikeotuonye
Lagos — Nigeria could make as much as $17 billion from the sale of its oil and gas assets,  leading global financial services firm, JP Morgan, has said.
The Nigerian government is seeking to raise funds to bolster the nation's poor economy through sale of oil and gas assets, including stake in joint venture operations with multinational oil and gas companies as well as through the listing of state firm Nigerian National Petroleum Company Limited, NNPC, on the capital market.
In a latest report on Nigeria, JP Morgan said: "The authorities are in the initial stages of identifying assets for sale, which may provide some medium-term relief," adding: "For example, the President's policy advisory council has recommended the government sell down its stake in the most joint-venture oil and gas assets, a proposal that is estimated to bring in up to US$17bn."
The government is, specifically, targeting the sale of over 20 state-run companies in the bid to raise funds and improve governance at the entities, chief executive officer at the Ministry of Finance Incorporated, MOFI, Armstrong Takang, had earler disclosed.
The US bank, in the latest information on Nigeria, reported a decline in the Central Bank of Nigeria, CBN, net foreign exchange, FX, reserves as at the end of 2022.
"Based on partial information from the audited financial accounts, we estimate that CBN's net FX reserves were around $3.7bn at the end of last year, from $14.0bn at end-2021. In arriving at the said estimate we make a few assumptions which if incorrect would substantially change the picture.
"They include: (i) an addition of $5bn in IMF Special Drawing Rights to external reserves in order to arrive at total gross FX reserves of $37.8bn, broadly in line with the 30-day moving average of $37.08bn previously published on the central bank's website; (ii) adjusting the gross external reserves with three key FX liability lines that include FX forwards (US$6.84bn), securities lending ($5.5bn) and currency swaps (US $21.3bn).
"And (iii) estimating currency swaps by backing out FX forwards and outstanding OTC Futures balances from an overall aggregate published i n the financial accounts," it said.
The bank also stated that the $3 billion loan recently obtained by NNPC Limited from Cairo-based Afrexim Bank could help improve the nation's FX liquidity, especially with the company selling the dollars to the CBN and remitting the naira proceeds to the government as upfront payments for oil revenues and taxes.
"We expect NNPC to sell the dollars to CBN and remit the naira proceeds to the government as upfront payments for oil revenues and taxes," JP Morgan said. It added: "That being said, the large external financing needs of the private sector will sustain FX pressure."
Follow us on twitter