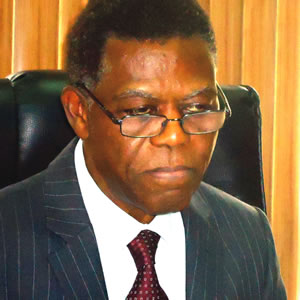 11 April 2013, Lagos – The Lagos Chamber of Commerce and Industry, LCCI, has raised concern over Nigeria's public debt put at $48.5billion as at December 2012, warning that the high debt was beginning to raise questions of sustainability.
Of the amount, domestic debt accounts for $41.97 billion representing 86.5 per cent, while external debt accounts for $6.53billion, representing 13.5 per cent.
Mr. Goodie Ibru, president of the Chamber,  said it is clear that the issue of domestic debt presents a big challenge for the economy and is beginning to raise sustainability concerns.
According to him, cost of debt service is on the high side and in the 2013 budget the sum of N591.8 billion was earmarked for debt service, adding that in 2012, the amount was for debt services was N559.6 billion
LCCI President said that the high yield on the Federal Government bond and treasury bills contributed to this level of debt service.
"The amount being currently used to service debt is about 36.5 per cent of the capital budget of the Federation.
"The debt figures by the Debt Management Office do not capture the entire ramifications for the national debt. For instance, debt owed to local contractors by government ministries and agencies, which run into billions of naira, are not captured. For several years, many of these contractors have remained unpaid and some have even gone bankrupt", he said.
He added that the bonds issued by AMCON, which is well over N4trilion is also not captured in the debt records and it is necessary for all these to be brought into the picture, so that the true position of the public debt and its sustainability would be better appreciated.