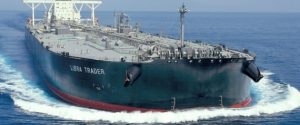 OpeOluwai Akintayo

04 August 2017, Sweetcrude, Lagos —Shipping data obtained by SweetcrudeReports has shown that Nigeria's June crude oil exports rose by 260, 000 barrels per day.
According to findings, the country's export rose by 260, 000 b/d to 2.19 million bpd, Nigeria's highest since November 2015.
Thomas Reuters Oil and Research also released a report on Thursday, saying crude oil exports from Organisation of the Petroleum Exporting Countries (OPEC) members, "rose a record higher" in July.
Figures showed that OPEC's exports was 26.11 b/d, making it a rise of 370, 000 bpd, most of which came from Nigeria.
Shipments from the Middle East fell to 18.14 million b/d in July from 18.53 million bpd, as Saudi Arabia, Kuwait and Qatar's exports dropped.
Both Nigeria and Libya had been exempted from OPEC's capping deal, prompting both countries to keep increasing their number of exports in barrels.
However, Nigeria has been asked to cap, meaning the country starts its capping from this month, August.
What this spells for Nigeria is that its rise in export by 260, 000 bpd was justified since the country was just asked to cap at OPEC's just concluded meeting on July 24.
In June, the output from Nigeria and Libya, climbed by an average of between 3000,000 – 500, 000.