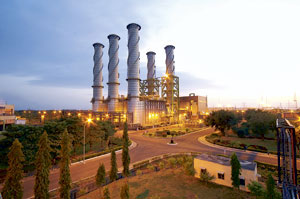 18 December 2011, Sweetcrude, LAGOS – Mr. Mike Uzoigwe, Chief Executive Officer of the Egbin Power Station in Ikorodu, near Lagos, has told the News Agency of Nigeria (NAN) that the faulty plant has been restored to its full capacity.
Uzoigwe said on Sunday that the plant which collapsed on December 13 was now working at its full capacity, generating 1,080 megawatts of power.
NAN recalls that Nigeria's power generation dropped by 1,080MW on December 13, due to the shutdown of the Egbin Power Station by the station's management.
The "Deminerasation Plant", which generates power with water, was shut down on Tuesday when it developed fault, with Uzoigwe assuring Nigerians on Thursday that the faulty power plant would commence operation within 48 hours.
"The plant came up at about 5.43am on Saturday and all the five units in the station are now working at full capacity," he said.
According to him, generation currently stands at about 1,080MW.