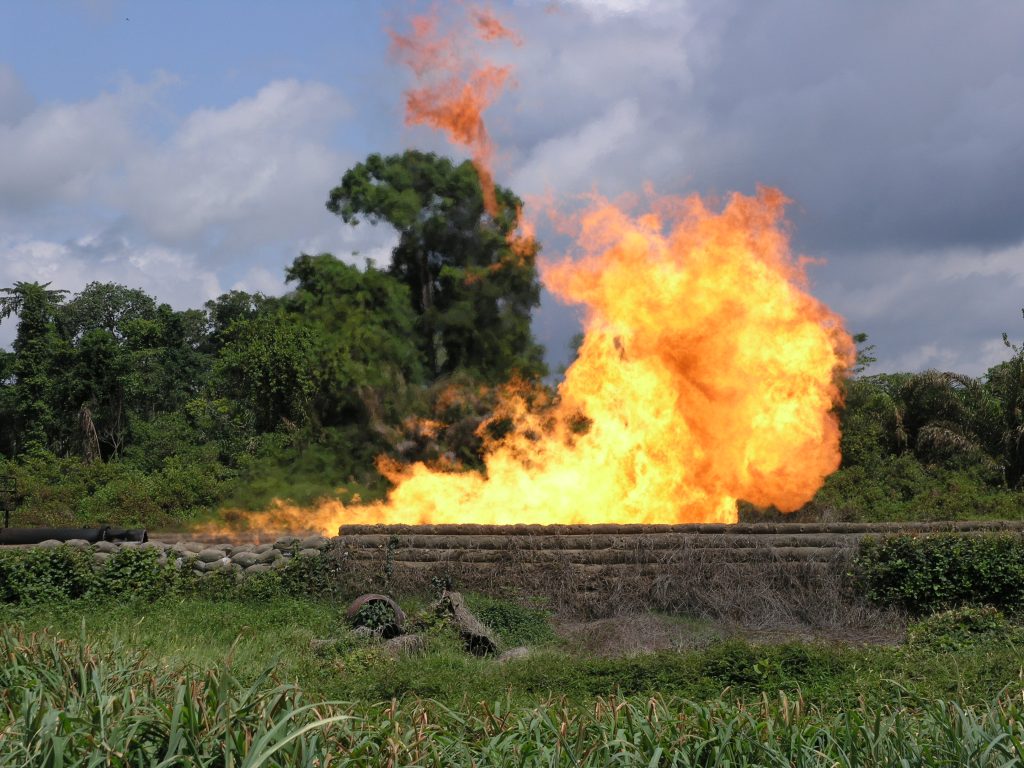 Mkpoikana Udoma
Yenagoa — The Nigerian Upstream Petroleum Regulatory Commission has announced that the country's gas reserves currently stand at 208.83 trillion cubic feet, offering potential investors a huge potential, following the declaration of the year 2020-2030 as Nigeria's decade of gas.
The Chief Executive of NUPRC, Engr. Gbenga Komolafe, also said Nigeria has proven reserve of 36.966 billion barrels of oil and condensate, opening a large opportunity for investments in the upstream oil and gas sector.
Komolafe spoke at the ongoing Nigerian Oil and Gas Opportunity Fair, NOGOF2023 organized by the Nigerian Content Development and Monitoring Board, NCDMB in Yenagoa, the Bayelsa State capital, with the theme, "Oil and Gas Industry: catalyst for fuel for the industralization of Nigeria."
"Nigeria's role as a major player in the global ol and gas industry is certainly not in doubt, as we are currently the highest ol producer in Africa and the second highest in terms of proven oil reserves with a huge potential for growth.
"As of January 1st, 2023, Nigeria boasts of 36.966 billion barrels of oil and condensate reserves and 208.83 trillion cubic feet of natural gas reserves, opening a large opportunity for investments in the upstream oil and gas sector.
"You will agree with me that despite the global clamour for decarbonization and energy transition, oil and gas remain relevant in the global energy mix, fo guarantee energy security for our teaming population. In order to deliver on her commitments towards reduction of carbon footprints, Nigeria has adopted gas as a transition fuel and expects to significantly increase gas consumption during "the Decade of Gas" declared by the President, His Excellency Muhammadu Buhari.
"This adoption of natural gas as a transition fuel is a boost for Nigeria our gas reserves can be harnessed to help the country's transition to Net Zero by 2060 while driving economic growth and development, thereby simultaneously tackling energy poverty and meeting the the Commission has intensified efforts climate ambition."
Represented by the Executive Commissioner, Economic Regulation and Strategic Planning, Dr Kelechi Ofoegbu, the NUPRC boss assured of the Commission's commitment to grow gas reserves, boost production and eliminate routine gas flares in all upstream operations across the value-chain, while also dealing with methane capture and other fugitive gas emissions.
"The significance of this is that more gas would be available for domestic utilization as Liquefied Petroleum Gas (LPG), feedstock for power generation plants, fertilizer plants and petrochemicals among others. Each of these areas shows that gas would truly be the catalyst and fuel for industrialisation as well as provide unique entry points for willing investors and constitute opportunities to build capacity locally.
"The Commission as the upstream petroleum industry regulator has embarked on the development of a regulatory framework for carbon-make businesses pay for their emissions and pricing system, to incentivize emission reductions through carbon credits.
"Accordingly, new Department called "Energy Transition and Carbon Monetisation" has been created in the Commission to coordinate the drive towards energy transition in the Nigeria oil and gas sector. The new department will drive the focused implementation of robust regulatory framework for decarbonisation of upstream operations.
"It will introduce clean mechanisms in field development, mitigate impact of energy transition and ensure sustained investments in upstream operations whilst improving the environment credentials of oil and gas. It is our hope that in months to come, we should be able to share the vital lessons from the Nigerian transition success story to the global community."
Also speaking, the Managing Director of Chevron Nigeria Limited, Mr. Richard Kennedy, announced that the company has spent over $1billion on Nigerian suppliers and service providers in the last few years.
Kennedy in his goodwill message said CNL has made significant investments in Nigeria in the last 60years, assuring that the company remains committed to the NOGICD Act and will continue to build local capacity.
Follow us on twitter