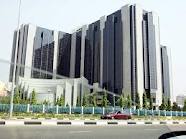 19 August 2012, Sweetcrude, LAGOS – NIGERIA's total revenue rose 8 percent to 825.4 billion naira ($5.3 billion) in July compared with 763.6 billion naira in the previous month as oil revenue climbed 22 percent.
Oil revenue rose to 646.5 billion naira in the month, while non-oil revenue dropped 23 percent to 178.9 billion naira compared with June, Bloomberg reports.
Accountant-General of the Federation Jonah Otunla, who disclosed this in an e-mail statement, said the revenue increase resulted from "the increased quantity of crude oil exported" during the month.
State-owned Nigerian National Petroleum Corporation said on August 2 that the country's crude oil output reached an "all-time high" of 2.7 million barrels a day on August 1, after security improved in the southern oil-producing Niger River delta with the disarming of thousands militants under a government amnesty granted in 2009.
Nigeria, Africa's largest oil producer, depends on oil exports for more than 80 percent of government revenue and 95 percent of export income, according to the Finance Ministry.