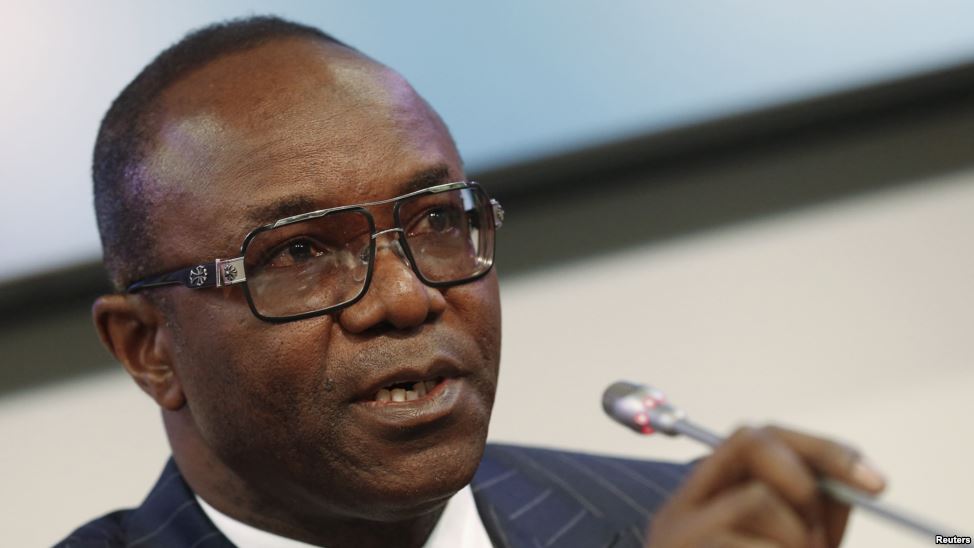 Oscarline Onwuemenyi, with agency reports
16 September 2017, Sweetcrude, Abuja – Crude oil production freeze is now imminent for Nigeria, as the country's oil production increased by 138,300 barrels per day (bpd) from the 1.723 million (bpd in July to 1.861million bpd, according to the latest report from the Organisation of the Petroleum Exporting Countries (OPEC).
This has made the country to exceed its allocated crude oil production level by the Joint Organisation of OPEC-Non-OPEC Technical Committee (JTC), which would necessitate a cap in crude oil output.
The Joint Organisation of OPEC-Non-OPEC Technical Committee (JTC), had welcomed the flexibility of Nigeria in freezing crude oil output, which, despite its commitment to recover its pre-crisis production level, voluntarily agreed to implement similar OPEC production adjustments as soon as its recovery reaches a sustainable production volume of 1.8 mbpd.
According to OPEC report, which was released midweek, Nigeria's crude oil production has consistently increased from the 1.511 million bpd in first quarter of this year; 1.616 million bpd in second quarter to 1.710 mpbd in June and 1.723mbpd in July.
But the Minister of State for Petroleum Resources, Dr. Emmanuel Ibe Kachikwu, had said that though Nigeria is recovering its oil production, the recovery is still not at the level it can tolerate reduction in the 1.8 million barrels per day granted by OPEC.
OPEC explained that total its total crude oil production averaged 32.76 mbpd in August, a decrease of 79,000 bpd over the previous month. It noted that crude oil output increased in Nigeria, while production showed declines in Libya, Gabon, Venezuela and Iraq.
The OPEC report added that, "Booming refinery profits are helping West African oil producers to sell cargoes at higher prices, aided by a shortage in certain types of crude amid OPEC production adjustments and geopolitical turbulence.
"Continuing improvements in price differentials, coupled with an uplift in crude benchmark Brent outright prices, supported light sweet crude Basket components from West and North Africa to prices above $50/b. Saharan Blend, Es Sider, Girassol, Bonny Light, Equatorial Guinea's Zafiro and Gabon's Rabi values increased by $3.32 per barrel on average, or 6.9 per cent, to $51.33 per barrel. Physical crude differentials for these grades improved on higher demand from Asia, particularly China and India."
World oil demand growth in 2017 is expected to rise by 1.42 mbpd after an upward revision of around 50 tbpd. In 2018, world oil demand is anticipated to grow by 1.35 mbpd, an increase of 70 tbpd from the previous report.
OPEC said that refinery margins in the Atlantic Basin strengthened in August. "In the US, margins rose amid expectations for a product supply shortfall in the wake of Hurricane Harvey, coupled with already firm domestic demand, which supported product crack spreads. In Europe and Asia, product markets were supported by supply outages in the US, which encouraged higher arbitrage volumes, as well as healthy seasonal demand, which helped lift refinery margins," it added.