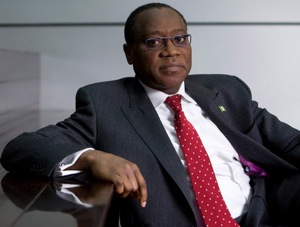 Udeme Clement
30 September 2012, Sweetcrude, LAGOS – NIGERIA'S Minister of Trade and Investment, Dr. Olusegun Aganga, says the Onne Free Trade Zone, FTZ, located in Nigeria's oil rich region, has since its inception in 1997, generated over $6 billion revenue for government in addition to creating about 30,000 direct and indirect jobs.
The Minister made the disclosure at the Oil and Gas Trade and Investment Forum in Onne, Rivers, stressing that Onne is now adjudged the single largest and fastest growing free trade zone in the world dedicated to oil and gas.
He said: "Establishment of free trade zones in the country is in line with the globally-accepted new strategy for engineering industrialisation as well as promotion of sustainable economic growth and development.
"In the global trend, free trade zones are known to have the largest job creation capacity. Records have shown that every job in a zone creates two additional jobs through a multiplier process. In Nigeria, such zones are strategic in facilitating economic growth through influx of Foreign Direct Investments (FDIs) into the economy".
He continued: "Existence of Onne has contributed tremendously to increased economic activities in Onne Port. The Zone also added to the increase in government revenue earnings, particularly, through the Nigeria Customs Service, NCS, and Nigeria Ports Authority, NPA. It is on record that investments inflows into the free zones have accounted for about 60 per cent of the total investment into Nigeria in the last one decade.
"Also, the zone has attracted major oil companies that use Onne as a hub of their activities covering the whole of the Gulf of Guinea up to Angola in Southern Africa. Government will always be ready to support would-be investors as they stick to policies and procedures laid down by the relevant legal authorities. The ministry, through Onne zone, is planning to embark on more projects, including the development of infrastructure, at Ikpokiri Island ".
"Refineries, petro-chemical and processing companies as well as power plant would be established for the zone. FTZs projects are integral part of Nigeria's trade facilitating mechanism designed to stimulate trade and export activities in order to create more jobs in the country. Development of viable FTZs is critical to the actualisation of President Goodluck Jonathan's Transformation Agenda in increased trade and job creation".