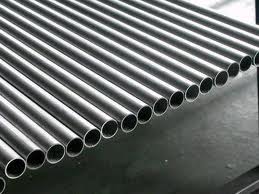 25 September 2011, Sweetcrude, Abuja- Acting Director- General of the National Steel Raw Materials Exploration Agency (NSRMEA), Mr. Alex Ohikere says Nigeria's per capita steel consumption is below world standard.
Ohikere told the News Agency of Nigeria (NAN) in Abuja on Sunday that the average world standard was 150 kilogrammes while Nigeria remained at only 10 kilogrammes.
He said government was planning to increase consumption to 100 kilogrammes in 2020, adding that the figure itself was not adequate for the nation's steel development programme.
"Presently, Nigeria per capita steel consumption is only 10 kilogrammes. If you go to the market to buy meat with polythene bag, you can carry 10 kg with ease.
"That is the equivalent of our per capita steel consumption while the average world consumption of steel is 150 kilogrammes.
"In our 20:2020 Vision, we want to consume 100 kilogrammes which means that as at the year 2020, we will still be below the world average," he said.
He called on the Federal Government to refocus its policy on steel development as it would bring significant transformation to economic and infrastructure development as well as create more jobs.
Ohikere said increasing consumption level to world standard would boost employment as well as reduce crime and other anti-social activities.