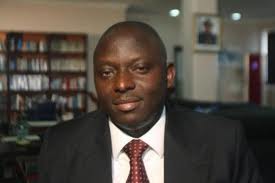 Godwin Oritse
15 October 2012, Sweetcrude, Lagos – THE Nigerian Maritime Administration and Safety Agency (NIMASA) last weekend averted another ship hijack and arrested 15 suspected pirates with arms and ammunition in their pocession.
Disclosing this to members of the Senate Committee on Marine Transport, NIMASA's Director General, Partick Akpobolokemi said that the hijack was planned to have taken place off the coast of Cotonou in the Republic of Benin, adding that the agency's activities in the war against piracy led to foiling the hijack and arrest of the suspects.
Akpobolokemi noted that the extension of its anti-piracy operation in Benin Republic was based on the request of the President of that country to the Nigerian government, adding that the agency was directed by President Goodluck Jonathan to extend its operation to Benin waters.
He stated that the operations of NIMASA has assisted in curbing the menace of piracy and armed robbery on the high sea and border related vices within the Benin Republic waters and its neighbouring states of Nigeria, Togo and by extension Ghana.
The agency boss also disclosed that in the last nine months, NIMASA has arrested vessels involved in illegal ship to ship transfer of products, unauthorized midstream discharge, illegal bunkering and outright oil theft.
He explained that since NIMASA started the war against piracy, there has been a steady decline in cases of piracy and armed robbery at sea in Nigerian waters.
He said that in 2010 about 108 cases were reported as against 33 cases in 2011 and 20 cases reported as at September this year
Akpoboplokemi stated that platforms supplied by its concessionaire has made it possible for the agency to establish its physical presence and under take joint maritime security patrol in the nation's maritime domain.
"The platforms are also helping us tremendously to enforce other regulations," he added.