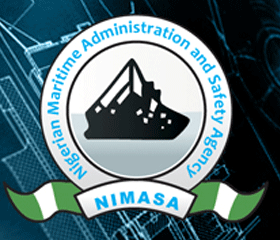 8 December 2011, Sweetcrude, LAGOS – The Nigerian Maritime Administration and Safety Agency (NIMASA) has arrested and detained a vessel engaged in illegal bunkering.
Disclosing this in Lagos, Mr. Ziakede Patrick Akpobolokemi, managing director of NIMASA, said the vessel, MT BEE, had 17,000 tonnes of petroleum products onboard as at the time of detention on Wednesday in Lagos.
According to him, the vessel was carrying on operations in Nigeria's territorial waters without any valid documentation for its cargo.
He disclosed shortly after the arrest that officers of the agency suspected foul play when the captain and crew declined to allow NIMASA officials on board to carry out routine flag state control checks.
This, the NIMASA boss said, made his men to call for reinforcement from the Maritime Guard Command and the team eventually gained access to the vessel.
According to him, when NIMASA officials boarded the vessel, it was discovered that the vessel was carrying 17,000 tonnes of different mixtures of petroleum products without any form of documentation for its cargo.
It was also discovered that the original name of the vessel was MT Beaver which was different from the current name MT BEE.
"We also discovered that the vessel had 25 crew members onboard, only one Nigerian with the other 24 being Pilipino. The vessel has been taken to a designated anchorage area for such cases with officers of the Nigerian Navy keeping watch on a 24 hourly basis. We will ensure that the crew are well taken care of as provided for under international laws," he said
He also revealed that initial investigations have confirmed that loading was done in Nigeria and the Republic of Benin offshore at different times mainly at night by self propelled barges.
He added that the crew was unable to confirm the cargo discharge at the port. According to him, the management of the agency has also confirmed that the owners of the vessel are in Europe while the identity of the agent in Nigeria is yet to be determined.
The crew also confessed that they were under strict instructions from the owner not to intimate any government agency about the presence of the vessel on Nigerian waters.
There was a deliberate attempt by members of the crew to escape after resisting arrest when NIMASA officials had made it clear to them that their operations on Nigerian waters was illegal.
Restating his agency's determination to rid Nigerian waters of illegal activities, the NIMASA boss appealed to ship agents, owners and all those collaborating with foreigners to carry on illegal operations in Nigeria's waters to desist from such acts.