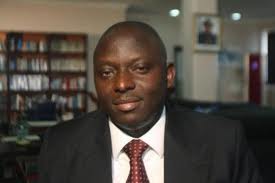 09 April 2013, Lagos – The Nigerian Maritime Administration and Safety Agency, NIMASA, says the implementation of the offshore waste reception facilities would take effect from this month.
It disclosed this at a meeting between it and oil companies operating in Nigerian waters, where it also announced the introduction of a Sea Protection Levy to be paid by all oil companies with loading receiving bays, oil rigs and pipe lines.
According to NIMASA Director-General, Mr Patrick Akpobolokemi, the objective of the regulation was to improve and sustain the marine environment by developing a maritime environmental management system through self-funding.
Represented at the meeting by the Executive Director, Maritime Labour and Cabotage Services, Mr Callistus Nwabueze Obiwuzie, the NIMASA boss explained that implementation of the Sea Protection Levy had already commenced.
The agency put the rate payable per annum for offshore installations by oil companies at N15 million, he said, adding that oil wells for exploration would attract N10 million per annum from first day of April every year.
Pipelines would attract N1,500 per cubic metre of pipe line volume from high water mark to termination point offshore, he also said.
Akpobolokemi said the Federal Government had introduced all these in its determination to ensure the protection of the marine environment and its resources ratified the Marine Pollution, MARPOL, convention, the major instrument of the International Maritime
Organisation, IMO, on the prevention of pollution of the marine environment.
He said the move was also in line with the IMO's Marine Environment Management Regulations 52 and 53 on Sea Protection Levy and Offshore Waste Reception Facilities.
The NIMASA Director-General noted that the convention was domesticated in 2012, to prevent degradation and of land and destruction of the ecosystem with attendant economic implications which oil pollution has caused the nation.
NIMASA's head, Maritime Environment Management, Mrs Abiodun Gunwa, explained that the agency introduced the Marine Environment Sea Protection Levy through a marine notice last August.
Gunwa said that the levy must be paid by all commercial operating vessels of 100 gross tonnage and above operating in Nigerian waters, adding that the same was applicable to potential oil polluters, installations and pipelines.