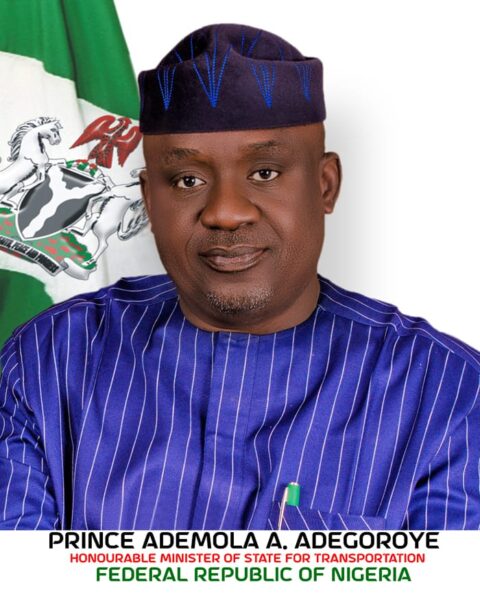 Vincent Toritseju
Lagos — IN a bid to create a bigger value chain and grow the local shipping industry, the Federal government through the Nigerian Maritime Administration and Safety Agency, NIMASA, is targeting the acquisition of about 28 vessels with a total of $700million through the Cabotage Vessel Financing Fund, CVFF.
Speaking at the Maiden annual lecture of the Institute of Maritime Studies at the University of Lagos, Minister of State for Transport Mr. Ademola Adegoroye said that the government will do everything possible to make it easier for Ship owners to acquire more ships with a view to growing the Blue Economy initiative.
Adegoroye also said that the ministry is working hard to ensure that the CVFF is disbursed before the end of the current administration.
He explained that if para venture the Fund is not disbursed, the next All Progressive Congress, APC, government will disburse the Find as government is a continuum.
He said: " The fisheries sub-sector is another area the government is working very to create jobs for our people and make water transport easier for Nigerians.
"Absolutely, that is what every responsible government would do but I can assure you that Government will do everything to make it easier for Ship owners to get more ships that we can continue to grow our Blue economy. It makes sense for every responsible government to do that, once it gets too expensive, it becomes a problem and even for our economy.
"We are hoping and praying that we disbursed the Fund before the end of the current administration, we have a short time, we have barely eight weeks, but I know they are working day and night to achieve this. It is possible good if not, government is a continuum. It is a policy of government, and nobody can do anything about it."
Similarly, Director General of NIMASA, Dr. Bashir Jamoh said the agency in his lecture said that the agency already has a total of $350million as its contributions to the Fund while the Primary Lending Institutions, PLIs and local ship owners that wants to benefit from Fund will contribute 35 percent and 15 percent respectively so as to acquire the targeted number of vessels.
Jamoh also said that from his calculations, a total of $700million is expected to be expended on the acquisition adding that the loan will be given at a single digit rate.
According to the agency boss, the number of jobs that will be created by the time the entire acquisition is completed, cannot be over00p emphasized.
He said: "Besides the using the Blue Economy to drive local shipping growth, the initiative will also awaken the nation's dying marine insurance sub-sector.
"The Blue Economy initiative is every body's business as the benefits will also be for everybody. The ocean is a way of life, we need to exploit in a sustainable manner for our economic benefits.
Follow us on twitter