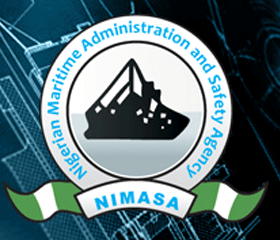 …Trains 1,497 dockworkers in Q1
KUNLE KALEJAYE 28 August 2014, Sweetcrude, Lagos – The Nigerian Maritime Administration and Safety Agency, NIMASA, has revaled that its ongoing shipyard and dockyard project was aimed at bridging the infrastructure gap that has negatively affected the performance of the nation's maritime sector.
According to it, the vision behind the project was to have a world-class building and repair facility that would be commercially viable to transform the nation's economy.
SweetcrudeReports
gatherted that the project is being developed in two phases, the first phase being the ship building facility that would handle smaller vessels and maintain ships plying the nation's inland waterways.
The second phase is planned to handle ocean-going vessels and offshore installations to serve the oil and gas industry.
Director General of NIMASA, Ziakede Patrick Akpobolokemi who stated this recently in Lagos said the agency's vision was to transform the maritime sector into an industry that would generate capable local manpower and contribute significantly to growing the nation's Gross Domestic Product, GDP.
Akpobolokemi explained that an important pillar of the Cabotage regime involved the the possession of indigenous capacity to build and maintain vessels for the Cabotage trade.
"Having in-country capacity for shipbuilding and maintenance is very crucial for the attainment of the Cabotage policy objectives.
"It is in pursuit of this critical requirement that we conceived the shipyard and dockyard facility.
"Another important reason for undertaking the project is that the ship and dockyard facility will support the Nigeria Maritime University, NMU by providing opportunity for the practical training of naval architects, marine, communication and control engineers.
"The physical proximity of the ship and dockyard facility to the university is deliberately conceived to facilitate adequate practical training of students in requisite areas," the NIMASA boss said.