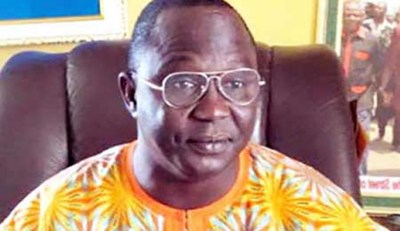 Oscarline Onwuemenyi
11 October 2017, Sweetcrude, Abuja – President of the Nigeria Labour Congress, NLC, Comrade Ayuba Wabba, has alleged that some multinational companies in Nigeria were evading tax.
He made the allegation while speaking at a youth tax justice training organised by Public Service International, where he maintained that the granting of tax waivers by government to multinationals promotes corruption.
Wabba said: "Multinational like MTN and many others operating in Nigeria are evading tax. And this is done in collaboration with our government, by granting tax waiver and all sorts of things.
"Our government usually don't give priority to the issue of tax, may be because of the resources at their disposal. If you look around Africa, there is a lot of resources, like in Nigeria we have oil, in South Africa we have gold and many others. So because of our richness the issue of tax has been relegated to the background".
He stated that all over the world, multi nationals are known for evading tax, adding that while the poor are heavily taxed, the rich are given tax waivers.
Wabba stated that if multinationals paid their right tax, government would have enough resources at its disposal for infrastructural development.