…Directs affiliates to mobilise workers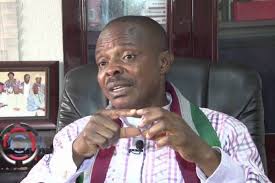 Lagos — The Nigeria Labour Congress, NLC, has directed its affiliates to commence necessary mobilisation of workers nationwide for a strike from August 2 over the recent hike in the pump price of petrol and other actions of the Federal Government it termed 'anti-masses'.
The NLC Central Working Committee, at its meeting on Tuesday, voted for a reversal of the petrol price increase, maintaining that the strike would go on as planned if the government failed to reverse the price increase and meet its other demands.
There is currently a court order, issued in June, barring the congress from embarking on strike.  in June still stands.
The Bola Tinubu government had approached the National Industrial Court of Nigeria, Abuja Division, and obtained the order following a plan then by organised labour to go strike over the removal of fuel subsidy, which pushed the price of petrol from N195 to N537 per litre.
The court order and the government's engagement in negotiations with labour combined to avert that initial strike plan.
Nigeria recently saw another petrol price increase from N537 to N617 per litre, prompting the latest plan by the NLC to embark on strike from August 2.
The National Petroleum Company, NNPC, cited market realities in trying to justify the latest price increase. Its Group Chief Executive Officer, Mele Kyari, said the increase was due to market realities. .
He told journalists immediately after meeting Vice President Kashim Shettima at the Presidential Villa, Abuja that the increase was not a result of lack of supply as, according to him, there was robust supply of the commodity.
Kyari said: "I don't have the details this moment. You know we have the marketing wing of the company, they adjust prices depending on the market realities.
"And this is the meaning of making sure that the market regulate itself so that prices will go up and sometimes they will come down also and this is really what we are seeing in reality this is how the market works".
He added: "There is no supply issue completely when you go to the market you buy the product you come to the market and sale it at prevailing market price there is nothing to do with supply we don't have supply issues."
"There are robust supply, we have over 32 days supply in the country, that's not a problem. What I know is that the market forces will regulate the market, prices will go down sometimes and sometime it will go up but there will be stability of supply."
NNPC is the major importer of petrol into the country.
President Bola Tinubu had at his inauguration as president on May 29, this year announced the removal of the subsidy on petrol.
Follow us on twitter