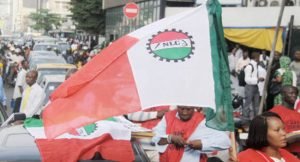 Mkpoikana Udoma
Port Harcourt — The Nigerian Labour Congress, NLC, has threatened to embark on sit-at-home, if the high cost of transportation fare occasioned by fuel scarcity persist beyond this week.
Chairman of the NLC in Rivers State, Comrade Beatrice Itubo, said the Labour centre will be left with no other option than to ask workers to stay home, since both the federal and state government have been unperturbed on the persisting fuel scarcity in the country.
Itubo, who is also the governorship candidate of the Labour Party in Rivers State, urged the government at all levels to act fast in resolving the fuel crisis in Rivers State and other parts of the country, in order to avoid a faceoff with organised labour.
She wondered why Rivers was experienced continuous fuel scarcity, when the state plays host to most tank farms which also feed neighbouring states, while the state government acts unconcerned in ensuring availability of the products for its citizens.
"We have observed with dismay the spate of incessant fuel scarcity in Port Harcourt and its environs. We have come to the conclusion that the government does not want to do anything about it.
"Therefore, we are saying that from now till the end of this week, if the fuel situation does not improve and workers are forced to pay exorbitant transport fares. We will have no other option but to ask workers to sit-at-home until the situation improves because the workers' salaries have not increase in anyway.
"Where you leave your house, you spend over N3000 on transport fare alone on a daily business, how much is the salary of workers? How much is your transport allowance?
"If by the end of this week nothing happens, by nextweek we will have no other option but to ask the workers in Rivers State to sit at home until the situation improves. Enough is enough."
Follow us on twitter