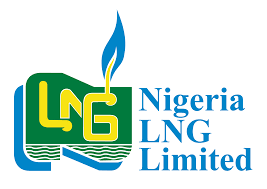 Kunle Kalejaye 14 November 2016, Sweetcrude, Lagos –  The Nigeria LNG Limited, NLNG, has awarded 10 Nigerian post-graduate students scholarship to study overseas.
This has so far brought to 3,053 the total number of scholarships awarded so far by NLNG to Nigerian students as part of its education intervention programme for deserving students at Post-primary, undergraduate and post-graduate levels of education.
The latest set of 10 beneficiaries – among whom is a visually impaired female Law Graduate from Bonny Island, NLNG's primary host community – were awarded the overseas post-graduate scholarships at a ceremony in Port Harcourt.
The event was attended by the beneficiaries, their families and friends, as well as representation from the Rivers State Government and NLNG.
This batch of the post-graduate scholarships beneficiaries brings to 48, the total number of such awards since the commencement of the scheme in 2013. The beneficiaries from all over the country, who emerged via a rigorous qualification exercise involving more than 2,000 applicants, shall be pursuing further education in specialty areas in top universities in the United Kingdom.
Speaking at the occasion, the General Manager, External Relations of Nigeria LNG Limited, Dr. Kudo Eresia-Eke said, "The goal of the Nigeria LNG Post Graduate Scholarship Scheme is to provide support for the development of competent professionals who will bridge the specialists' manpower gap in the country, especially in high profile fields of Engineering, Geosciences, Environmental Studies, Management Sciences, Information Technology, Law and Medicine at Masters Level only."
The 2016 award will cost the company over N200 million to cover tuition, living expenses accommodation and travels f