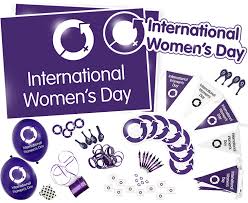 Mkpoikana Udoma
Port Harcourt — The Nigeria Liquefied Natural Gas Limited, NLNG, says it identifies with the global accolades for the dexterity, versatility, courage and strength of women and their very critical role in social cohesion and nation building.
The 2020 International Women's Day theme; 'Each for Equal' denotes an enabled world where everyone can help to create a gender equal world, challenging stereotypes, fighting bias, broadening perceptions, improving situations and celebrating women's achievements.
NLNG's General Manager, Production, Mr. Falade Adeleye, disclosed this in Bonny, at an event to celebrate the company's female staff and wives of its employees, to mark the 2020  International Women's Day.
Adeleye disclosed that NLNG, as a corporate body, is pro-women and has continued to remove the barriers that limit the premium contributions women can make to corporate progress.
Adeleye, represented by NLNG's Operations Manager, Goke Korede, commended the women for the exponential growth the company has witnessed in the past years, noting that it underscored the high value women can bring to the table when given the opportunity.
He particularly applauded the women in the company including the wives of the Managing Director, Mrs Oma Attah, and Deputy Managing Director, Mrs Fatima Mai-Bornu. The General Manager, External Relations, Mrs Eyono Fatayi-Williams, General Manager Human Resources, Mrs Eucharia Ezeani, Manager, Corporate Affairs, Mrs Sophia Horsfall, among several others, as being key to the growth of the company.
"NLNG has some of the most remarkable women in the Nigerian workspace, these women are at the centre of our success story.
"These are fantastic women, strong women and focused women who have continued to do great things that help drive NLNG towards the excellent company it is today. They have been doing remarkable things, changing our world and making it a better place to live.
"For the value you have continued to add to NLNG, I say thank you. You compete in a world where men have dominated in a long time, I am happy to say this is your time and, indeed, this is your time. I believe that for a company to have these wonderful women that I have told you today in our business, in our world, it can only get better."
Also speaking,  Wife of the Managing Director of NLNG, Mrs. Oma Attah, noted that on a day set aside globally to acknowledge the enviable role of women in corporate and domestic environments, it was necessary for women to understand their worth and value in the society.
Attah commended women for their unity of purpose, undaunting courage and sustained value addition in their various endeavours.
For her part, Wife of the Deputy Managing Director, Mrs. Fatima Mai-Bornu, urged women to continue to appreciate their intrinsic value, and boundless opportunities for success where there is unity and a collective sense of purpose amongst them.
Mai-Bornu said as women, there was need for women to actively listen to each other and support themselves.
Earlier, Executive Director of Women in Management, Business and Public Service, WIMBIZ, Hansatu Adegbite challenged women to pursue the bigger objectives of achieving more in their endeavours by thinking futuristically.
Adegbite urged women to invest in developing themselves by way of competence, capabilities and versatility, emphasising that the equality being promoted in this year's theme was synonymous with competition, advising women to be solution-oriented in their endeavours.
"You need to be affecting more lives and bring solutions to more people around you. Where you are is not your final destination and it is not too late to start to work on yourself. There is nothing on this earth you want to learn today for free that you cannot learn. Use your time to learn something.
"Be a solution to something. From the comfort of your room, be thinking solutions. Don't give any excuses but qualify yourself to get to the next level and your next height because for there to be equality you need to equip yourself. Nobody is looking for benchwarmers but competitors."