1`1 August 2015, Abuja – Nigeria LNG Limietd, NLNG, has said that it cannot dictate to the owners and investors in the Badagry Dry Dock project on the location to site the project, especially as it has no stake in the project. This was even as the Liquefied natural Gas, company denied claims that it did not remit N11.6 billion, about N2.32 trillion to the Federation Account.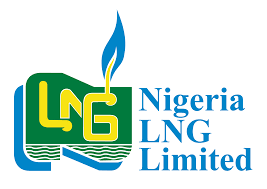 Commenting on the controversy generated by the proposed dry dock project, the NLNG, in a statement signed by General Manager, External Relations, Mr. Kudo Eresia-Eke, said that its interest lies only in encouraging investors to consider building dry docks in the country. This, Eresia-Eke said, will help to save the nation's foreign exchange and save local ship owners, the trouble of having to go overseas for dry dock services.
According to him, NLNG would thus be pleased to see more dry dock projects emerge in different parts of the country, but will not be investing in any. He said, "It is thus fair to add that not being an investor in dry dock, NLNG cannot dictate to investors where to site their projects." He disclosed that the owner of the proposed dry dock in Badagry is a consortium of other Nigerian companies under the name of Badagry Ship Repair and Maritime Engineering Company (BSMEC), adding that the NLNG is not a part of.
He also stated that Nigeria LNG has a singular business focus, which is the processing and exporting of LNG, noting that it has no interest in investing in a dry dock anywhere in the world. To this end, he advised individuals and groups issuing threats based on wrong information on the ownership and the siting of the project to desist, henceforth, as it would only serve to discourage investors.
"Please be assured that NLNG remains a good and valuable corporate citizen helping to build a better Nigeria," he explained. Also commenting on the allegation of non-remittance of monies into the Federation Account, Eresia-Eke, said the NLNG has remained responsible to its shareholders and pays dividends to them according to the shareholding structure.
"NEITI had in a previous  announcement confirmed that NLNG had fulfilled its obligations to the shareholders and that an inter-ministerial committee had been set up to reconcile payments made to NNPC which it had confirmed had been received. These facts are also contained in the NEITI published report, which are also available on NEITI website," he said.
Eresia-Eke further disclosed that the company had over the years conducted all its businesses in full compliance with the laws of the country and existing tax regulations, championing compliance and meeting all its applicable tax obligations to federal, state and local governments. He said, "A case in point is NLNG's payment of $1.6 billion to the Federal Government recently as Company Income Tax and Education Tax for 2014 financial year.
"In line with our vision to help build a better Nigeria, NLNG supports the principles and objectives of NEITI, including the promotion of transparency in payments by extractive industry companies to governments and government-linked entities. "Nigeria LNG remains the most significant arrow-head of the federal government's continuing efforts to eliminate gas flaring and derive value from the country's 187 trillion cubic feet of proven gas reserves."
Nigeria Liquefied natural Gas, NLNG, has stated that it cannot dictate to the owners and investors in the Badagry Dry Dock project on the location to site the project, especially as it has no stake in the project.
– Vanguard