14 April 2016, Lagos – The Nigeria Liquefied Natural Gas Limited says it paid the sum of S2.2billion (about N436billion) to the federal government as income tax in 2015.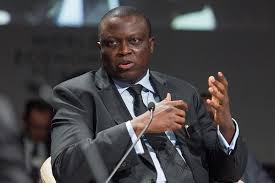 The managing director of the company, Babs Omotowa, who disclosed this in Lagos, yesterday, at the presentation of 'Facts and Figures on NLNG 2016', said the development represented his company's contribution to nation wealth and economic well-being of Nigeria.
He said since 2008, his company has contributed about four percent of Nigeria's annual gross domestic product, adding that this has been reduced to one percent due to the rebasing of the GDP.
He said: "With its plant construction, the company generated considerable foreign direct investment for the country. The project today has assets worth S15billion financed mainly by NLNG shareholders, with 51 percent stake by international oil companies and 49percent belonging to the country, through the Nigerian National Petroleum Corporation(NNPC)."
He disclosed that his company has converted about 146billion standard cubic metres of associated gas to exports as liquefied natural gas and natural gas liquids to reduce gas flaring by upstream companies.
On job creation, his said his company used to generate over 12,000 jobs each construction year, while major sub-contractors employed over 18,000 Nigerians in technical jobs in the base project.