23 April 2015, Abuja – The Nigeria Liquefied Natural Gas Limited has set aside $1bn (N199bn) under the NLNG Local Vendors' Financing scheme for its registered vendors in the country.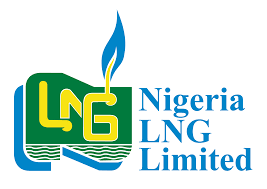 This, the firm said, would help facilitate access to funds from participating banks by NLNG-registered vendors, which are either suppliers of goods or contractors of services.
The NLNG, which revealed this in a report tagged, 'Facts and Figures on NLNG 2015', said it recognised the fact that funding was the bane of the Nigerian manufacturing industry; hence the move.
This way, vendors get speedy access to finance for their contracts, or procurement orders, at competitive rates.
So far, the firm confirmed that over N200m and over $20m had been disbursed to NLNG vendors.
It also assured the country it remained committed to delivering 250,000 tonnes of Liquefied Petroleum Gas, otherwise called cooking gas into the Nigerian market annually.
To this end, it also revealed that Sales and Purchase Agreements had been signed by it with 15 off-takers (all Nigerian companies) for the lifting of LPG for the domestic market.
The NLNG commenced the supply of LPG to the domestic market in 2007 when refineries became challenged and supply was grossly inadequate.
Since October 1999 when the first LNG cargo was loaded for delivery to Monitoir Terminal in France, NLNG said it had maintained its reputation as a safe, secure and reliable supplier of LNG and Natural Gas Liquids (condensates and LPG) worldwide.
With a six-train complex of 22 metric tonnes per annum LNG nameplate production capacity and 5mpta NGLs production capacity, the firm stressed that it now had the capacity to load and safely deliver over 300 cargos of its products annually.
NLGN currently manages 16 long term LNG SPAs executed with 11 buyers on a Delivered Ex-Ship basis, the report explained. The buyers include Enel, Gas Natural, Botas, GDF Suez, GALP Gas Natural, BG LNG, Endesa, ENI, Iberdrola, Shell International Trading Middle East Limited and Total Gas and Power Limited.
With this framework, long-term LNG buyers take delivery of their volumes at receiving facilities spread across the Atlantic Basin in countries such as Spain, France, Portugal and Italy in Europe, Turkey, Mexico and the United States of America.
In recent times, the firm said its cargoes had been delivered to the Far East, Middle East, South America and the United Kingdom through existing customers and via spot Master Free On Board agreements with several companies.
The firm added, "Volumes have been delivered to receiving facilities in Japan, South Korea, Taiwan, China, India, Kuwait, Brazil and Argentina. This has positioned the company as a major player in the global gas/LNG industry.
"NLNG has also executed over 38 spot FOB LNG Master Sales Agreements with various companies located across major LNG markets, enabling the sales of excess production volumes to the spot market."
In the future, NLNG, which currently delivers about seven per cent of the global LNG supply, said it would continue to consolidate its position as one of the largest producers and exporters of LNG in the world, thus maintaining its position as a major, strategic and reliable supplier of LNG and NGLs.
It stated that its 8.4mtpa Train 7 project, which is expected to raise the liquefied capacity to 30.4mtpa, is now awaiting Final Investment Decision, adding that, "SPAs have already been executed with five buyers."
This month, the Energy Information Administration said Nigeria imported 764,000 barrels of LNG from the United States in 2014, the first time since 2010.
Data from the EIA showed that Nigeria imported 140,000 barrels of LPG in 2010. For 2011, 2012 and 2013, the country did not import a barrel from the US, compared to 2,000 barrels each in 2007 and 2009.
The biggest annual import of US LPG by Nigeria happened at a time when the US import of Nigerian crude oil hit record low following the growth in US shale oil production.
The US imports of Nigerian crude oil tumbled by 75 per cent last year to 21.51 million barrels, the lowest since the country started importing from Nigeria. In July, the US imports of Nigerian crude fell to zero for the first time on record, according to data from the EIA.
The country, which traditionally had been the largest importer of Nigerian oil until the last few years, changed from being the largest importer of Nigerian crude oil in 2012 to the 10th largest in 2014.
The growth in US light, sweet crude oil production from the Bakken and Eagle Ford has resulted in a sizeable decline in US imports of crude grades of similar quality, such as Nigeria's crude oil.
Nigeria is home to the world's ninth biggest gas reserves, with about 187 trillion cubic feet of proven gas reserves and 600 Tcf of unproven gas reserves.
The country imported 139,000 barrels of LPG from the US in January this year, according to EIA data.
– Punch