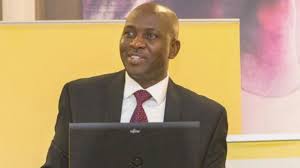 Mkpoikana Udoma
Port Harcourt — The Managing Director of Nigeria LNG Limited, NLNG, Mr. Tony Attah, says the upcoming NLNG Train 7 project will, at the peak of construction, employ over 10,000 personnel on site in Bonny Island and that more than 80 percent of this number will be Nigerians.
Attah, who spoke at the recent Nigerian Oil and Gas Conference and Exhibition in Abuja, noted that the economy must be stimulated for the youths to be gainfully employed.
"There is going to be at the peak of that construction project over 10,000 personnel on site in Bonny Island, and more than 80 percent of this number will be Nigerians," the managing director said as he listed key areas of opportunities for Nigerians from the project.
He also said there would be "75,000 cubic metres of concrete, made up of sand, cement, water, gravels etc. 25,000 tonnes equivalent of structural steel, 15,000 metres of piping of different sizes including carbon and stainless pipes".
"100,000 bottles of welding and inert gases, including nitrogen, argon, helium etc. Cranage, equipment leasing, medical services, fabrication, procurement services are all opportunities for NLNG Train-7 project," he added.
According to him also, "150 piles to hold the structure and 10,000 valves will be utilised on this Train 7 project" as well as one million metres of electrical cables, including high and medium voltage cable, instrument cable, land cables and optic fibre cables.
Represented at the event by NLNG Manager, Nigeria Content Development, Mr, Charles Epele, Attah said the Train 7 project would put Nigeria back on its position as the fourth largest LNG producer in the world, and also increase the capacity of Nigerian manufacturers and service providers to meet international standards.
The NLNG boss said the project will engender sustained development in the value chain and value network for gas suppliers, as well as community empowerment, as thousands of youths would be mopped up for gainful employment.
Kindly like us on facebook