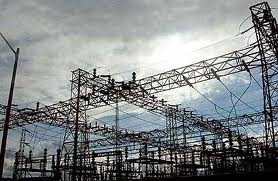 Oscarline Onwuemenyi
21 February 2012, Sweetcrude, ABUJA – The Federal government has charged multinationals intending to invest in the power sector to build assembly plants in the country, citing the example of General Electric of the United States which has built an assembly plant in Nigeria.
The Power Minister, Prof. Bart Nnaji noted this on Tuesday when the Swedish Ambassador to Nigeria, Mr. Per Lindgarde led a team of top executives of ABB Group to the Minister. The team had come to ask for space to invest in the power sector.
Prof. Nnaji said, "We want to see 'Made in Nigeria' on the power components even though they are manufactured in the Nordic Countries. It would be inappropriate for investors to come here and invest, make their profits without the benefits of generating sustainable employment for Nigerian citizens and grow the economy further."
According to the Minister, Nigerians must have benefits from the investors who are coming but the government would be happier if Nigeria is the hub from where the electric power components are assembled and even exported to other countries.
He also observed that the country possessed a lot of capabilities especially in qualified manpower to assist international companies establish assembly plants in the country, as well as the requisite market for the manufactured products.
He advised the Swedish team to appreciate the insatiable market called Nigeria and extend the love the Nordic Countries have for Nigeria to the power sector and that the time to explore the market is now.
The Power Minister advised them to streamline their area of interest in the sector and come up with their proposal, assuring them that the President is anxious to welcome their men, material and investment with grateful heart.
Earlier, the Swedish Ambassador, Mr. Lindgarde had said the Power Sector Road Map was a masterpiece that can seduce any investor. He said in every nation, investment in the power sector has always come with guaranteed and bankable returns.
Lingarde noted that, "Investment in Power is at all times a good business," pointing out that one of the Swedish power giants, ABB, would want to support and sustain the life cycle of the power components so that Nigeria would have lasting benefits of the lifecycle of the equipment through maintenance, in accordance with the manufacturers' specification.