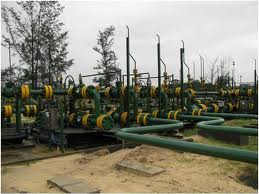 *Says gas plant shutdown is for routine maintenance
10 October 2011, Sweetcrude, Abuja- Management of the Nigerian National Petroleum Corporation, NNPC on Monday debunked insinuations that a nationwide blackout is imminent over the reported shutdown of some gas plants in the country, noting that the measure has been initiated to carry out routine maintenance.
In a press statement, the Group General Manager, Group Public Affairs Division of the Corporation, Dr. Levi Ajuonuma, quoted the Group Managing Director of the Corporation, Engr. Austen Oniwon as saying that the NNPC and its JV partners have taken remedial measures in good time for the envisaged shutdown to ensure that Nigerians don't suffer undue hardship because of the planned maintenance work.
"The maintenance work at the gas plants is not only routine but it is also scheduled with the intention of improving gas supply to the power plants. There will be some shortfall in supply but we are positive that this cannot lead to nationwide blackout or total system collapse as being portrayed," Dr. Ajuonuma assured.
He stated that already supplementary gas and reallocation to critical users is being put in place in collaboration with critical stakeholders including PHCN.
The NNPC spokesman informed that the gas plants billed for the routine maintenance work from tomorrow include – The Shell Petroleum operated Utorogu and Ugheli East facilities.
Dr. Ajuonuma re-assured the nation that the corporation in alliance with its JV Partners are doing everything possible to provide adequate gas for power adding that there is no need to panic.