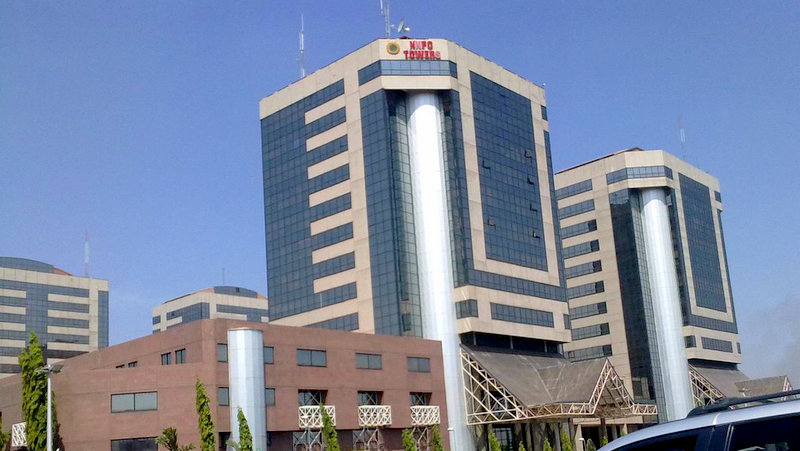 Oscarline Onwuemenyi
01 November 2017, Sweetcrude, Abuja – The Nigerian National Petroleum Corporation (NNPC) has expressed confidence that the aggressive exploration of the inland basins being driven by the corporation would soon yield success with hydrocarbon finds in commercial quantity.
This was disclosed by the Group Managing Director of NNPC, Dr. Maikanti Baru, when he received a delegation of the Nigerian Association of Petroleum Explorationists (NAPE) executives led by its President, Mr. Abidun Adesanya, in Abuja.
Dr. Baru said based on preliminary results from the exploration activities in the inland basins so far, especially the Benue Trough, there was a strong indication that commercial quantity oil and gas finds would soon be made.
He said almost 400 square kilometer (400km²) of 3D seismic data had been acquired in the part of the Benue Trough that was earlier explored by the Shell Nigeria Exploration and Production Company (SNEPCO) and that similar work would be extended to areas previously explored by Chevron and Total.
"We are targeting these areas because we have seen that some of what they have done has some prospects, it is only that they did not drill deep enough. They also did not target the areas we believe, from the review of the seismic data, would have culminated into a find.
"So, we are reinvigorating that and soon we are going to start drilling some of the leads that we have seen to ascertain what prospects there are. And as we have pointed out, there is an indication that we could find some hydrocarbon, we believe that in the nearest future hydrocarbon will be found in commercial quantity", Baru stated.
He commended NAPE for its commitment to growing crude oil and gas reserves in the country, stressing that the resolutions from the association's conference last year gave great impetus to the aggressive exploration of the inland basins which include Anambra, Bida, Benue, Chad, Dahomey, Gongola, Sokoto in keeping with the mandate given to the corporation by President Muhammadu Buhari.
The GMD said he was ready to deploy capabilities within and outside NNPC to ensure success of the inland basins exploration campaign.
On his part, President of NAPE, Mr. Abiodun Adesanya, commended the GMD for the faithful implementation of the recommendations made at the association's conference last year in the exploration of the inland basins.
He said NAPE was very impressed with the professionalism being brought to bear on the exploration of the inland basins and that for the first time there was a steady and consistent approach to the campaign.
He also invited the GMD to NAPE's 32nd Conference and Exhibition billed to hold in Lagos next month.