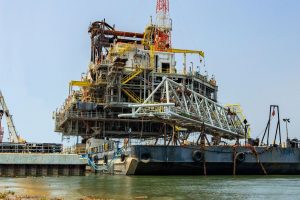 Ike Amos
02 August 2017, Sweetcrude, Abuja — The Nigerian National Petroleum Corporation (NNPC) Wednesday, signed alternative financing deals with Shell Nigeria and Chevron Nigeria for the development of the Sonam and Santolina projects in Nigeria.
The NNPC, in a series of tweets on its official Twitter platform, said the agreement for the Sonam project was signed with Chevron Nigeria, represented by its Managing Director, Mr. Jeffrey Ewing, while the deal for Project Santolina was signed with Shell, represented by Mr. Osagie Okunbor, Managing Director of Shell Nigeria.
The NNPC said with the deal, the Sonam project, codenamed Project Falcon, is expected to develop incremental proven oil reserves of 211 million barrels and proven gas reserves of 1.9 trillion cubic feet within Oil Mining Leases (OML) 90 and 91.
It added that the deal with Shell, Project Santolina, was for the NNPC/Shell Petroleum Development Company/Total Exploration and Production Nigeria/Nigerian Agip Oil Company Joint Venture.
It disclosed that the pproject Santolina deal would ensure an accelerated upstream production comprising 156 development activities across 12 OMLs and 30 fields in the Niger Delta.