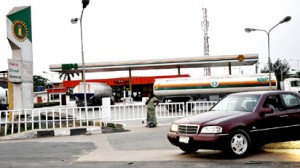 11 April 2012, Sweetcrude, ADO EKITI – Residents of Ado-Ekiti, the Ekiti state capital, were relieved, Tuesday, as the Nigerian National Petroleum Corporation (NNPC) began sale of kerosene at N50 per litre.
A visit to NNPC Mega Station on Iworoko Road, Ado-Ekiti, showed over 1,000 consumers on the queue, waiting to buy the commodity.
Most petrol stations in the town, where the product was available, sold for between N150 and N200.
But, the availability of the product at the NNPC Mega Station is beginning to force the price at other petrol stations down.
A woman, who identified herself as Bunmi Oladele, said she came to the NNPC Mega station station because of the reduced price of the product.