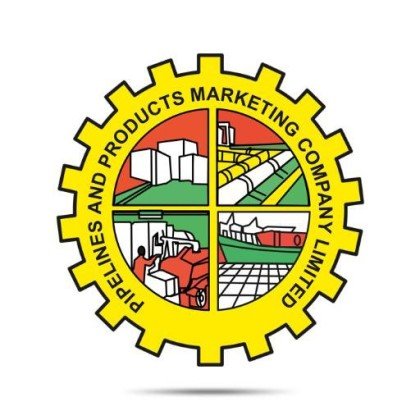 OpeOluwani Akintayo
Lagos — A subsidiary of state oil firm, NNPC, Petroleum Products Marketing Company Limited, PPMC has reported a 15 percent drop in revenue for 2020.
The newly filed audited report for the Company, said it earned approximately N28 billion in the past year, as against approximately N33 billion declared in 2019, signifying a 15 percent loss.
When in march, 1988 the NNPC was reorganised for the purpose of proper capitalisation and commercialisation, one of the subsidiaries created was the PPMC. It was however, incorporated in Nigeria under the Companies and Allied Matters Act, CAMA 2020 as a private Company.
The Company is principally engaged in the supply and marketing of refined petroleum products to marketers/ retailers on behalf of its parent company, NNPC as an agent and does not hold any stock of petroleum products. It also earns income from a 50:50 profit sharing agreement with Duke Oil, one of its related parties, commission from collection of levies on behalf of the Petroleum Equalization fund, PEF and sale of Liquefied Petroleum Gas, LPG. However, during the year under review, the report said there was no sale of LPG.
The audited report seen by SweetcrudeReports showed that while the company earned N32,555,665 billion in 2019, its earnings slumbed to N27,807,688 in 2020.
Other highlights of its activities in 2020 revealed a profit before tax, PBT of approximately N15 billion in 2019, and a massive 74 percent drop in PBT to just N4 billion in 2020.
Crude oil has for many decades been Nigeria's number one revenue spinner, contributing the highest in terms of Gross Domestic Product, GDP to the country's economy.
However, as the COVID-19 wreaked havoc on the world's economies, especially oil-dependent ones in 2020, Nigeria's crude oil and natural gas sector's contribution to its GDP fell by 24.16 percent in the same year, according to data from the National Bureau of Statistics, NBS.
The sector's contribution dropped from N13.45tn in 2018, N12.40tn in 2019, and to N10.2tn in 2020, signifying a N3.25tn or 24.16 percent decrease within the space of two years.
Further checks showed that PPMC's minimum tax payment dropped by 57 percent in 2020. It paid N163 million in 2019 and then N70 million in 2020.
In the same vein, its income tax went from N336 million in 2019, to N179 million in 2020.
On the other hand, its annual profit also dropped by 75 percent from approximately N14 billion in 2019, to N4 billion in 2020.
As of January, PPMC was said to have accrued a debt stock of ₦423 billion.
It also owed ₦20.74 billion for the period, according to the 2019 financial statement. Of the amount, it owed other subsidiaries of the parent company the sum of ₦12.82 billion. First was a debit of ₦9.58 billion to the Nigerian Pipelines and Storage Company Limited- a company created out of it. Others include Kaduna, Port Harcourt and Warri refineries, Nigerian Gas Company, and Nigerian Engineering and Technical Company Limited; corresponding to ₦63.9 million, ₦60.17 million, ₦27.96 million, ₦32.7 million, and ₦5.6 million. The transactions consisted of the supply of services, the purchase of goods, and the transfer of staff and staff loans, per the financial statement.
According to NNPC's Board of Directors in the 2020 report, PPMC is exposed to credit, liquidity, and market risks arising from its financial instruments.