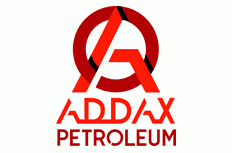 06 June 2013, News Wires – Addax Petroleum, a subsidiary of China Petroleum & Chemical Corp., or Sinopec Corp., said Thursday it has not received official notification from the government of Gabon of its intention not to renew one of its oil licenses.
The company said it had been aware of reports in the local press that Gabon's oil minister had said he was placing the Maghena license for the Tsengui onshore oil field that Addax operates "under review," and that the authorities may ask the company to leave the country.
"Addax Petroleum wishes to continue its exploration and production activities in Gabon and has no intention to leave the country," a spokesman for Addax said.
Late Wednesday, the Financial Times quoted Gabon's oil minister Etienne Ngoubou as saying the government plans to reclaim the Tsiengui field when the contract comes up for renewal in 2015, due to alleged breaches of contract.
Addax Petroleum already has an arbitration process against the Republic of Gabon over the Obangue oil field, which the government reclaimed last year, citing alleged breaches of contract. The arbitration process is set to go before the International Court of Arbitration in Paris.