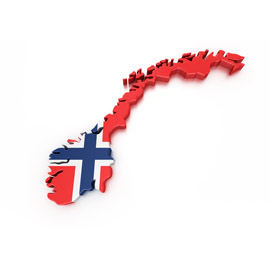 31 July 2012, Sweetcrude, LONDON – EARNINGS from the Norwegian state's interest in offshore fields hit a new record in the first half of the year as the boss of holding company, Petoro hailed a turn of the tide in the country's historical output decline.
The state's direct financial interest held by Petoro generated net income after financial items of Nkr81.5 billion ($13.5 billion) in the six-month period, up 24% from Nkr65 billion a year earlier, despite a dip in oil prices to below $90 per barrel in early summer.
Second-quarter cash flow of Nkr41.6 billion was up 22% on the same
quarter a year ago.
Petoro attributed the increase to higher sales volumes and prices, with oil prices averaging $116 per barrel during the first six months.
The holding company also saw a rise in its oil and gas production in the second quarter to more than 1 million barrels of oil equivalent per day, versus 845,000 boepd a year earlier, while gas output was up 30% year on year.
The production surge is seen by Petoro chief executive Kjell Pedersen as an indication that the output decline from Norway's mature fields is now flattening out and will be stemmed further as fresh field projects are brought on stream.