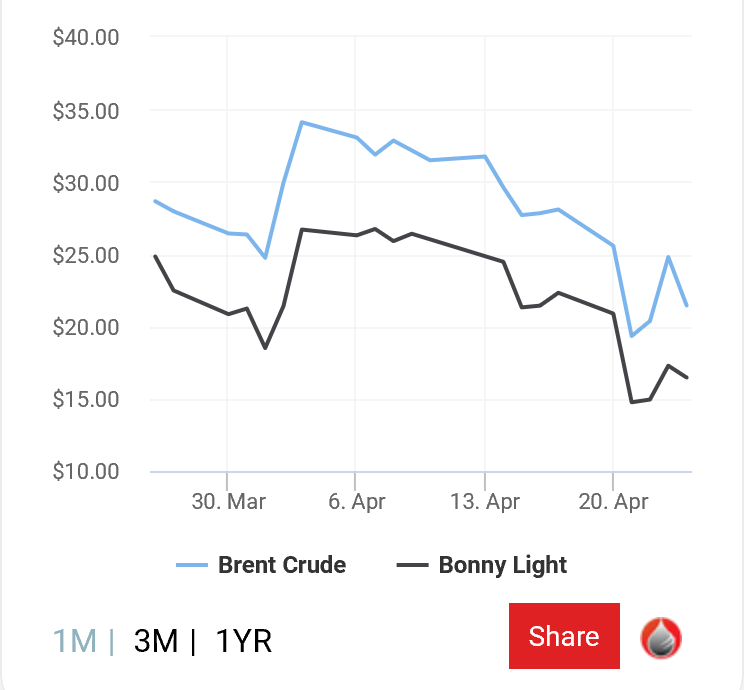 OpeOluwani Akintayo
Lagos — In an unusual move, Nigeria's number one crude grade, Bonny Light price, at the weekend, fell below that of the international Brent- what happens now?
Due to low demand caused by the COVID-19 pandemic lockdown, the Nigerian government slashed oil benchmark in its 2020 national budget from $57 per barrel to $30 per barrel.
An earlier report by Punch Newspaper quoting an industry source said government isn't looking to cutting the benchmark below $30 per barrel despite sloppy market situation.
However, Bonny light sold for $16.46 per barrel as at 11.56 pm on April 25, 2020, as against the Brent crud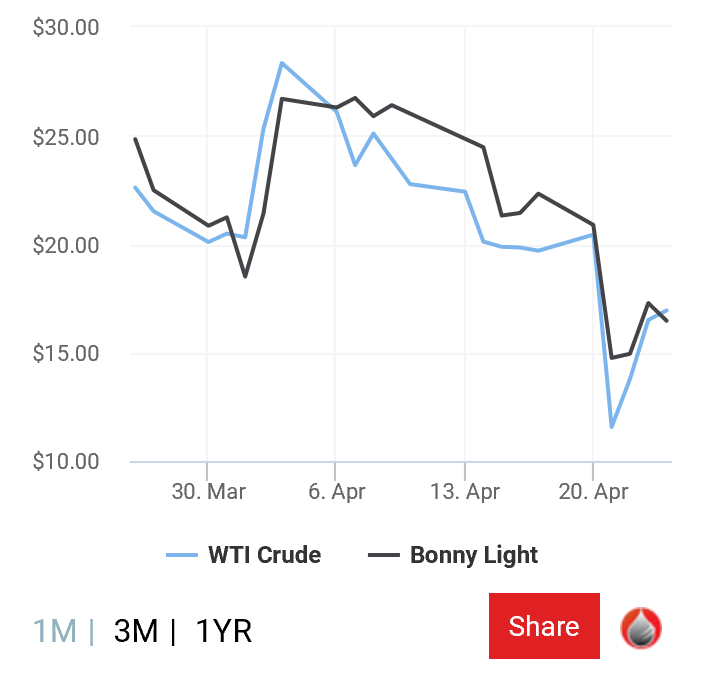 e which sold for $21.44 per barrel and the WTI crude which sold for $16.94 per barrel within the same period, according to data sourced from oilprice.com- what happens now?
Due to its low sulfur content, low corrosive effects on refinery infrastructure and the low environmental impact of its byproducts, BonnyLight before the pandemic, typically traded above Brent.
The U.S West Texas Intermediate traded below $0 last week- it however later rebounded.
With the low price, will the Nigerian government be forced to further slash its oil benchmark as it already joined Kuwait, Saudi Arabia and others to begin an early cut due to lack of storage for its oil.