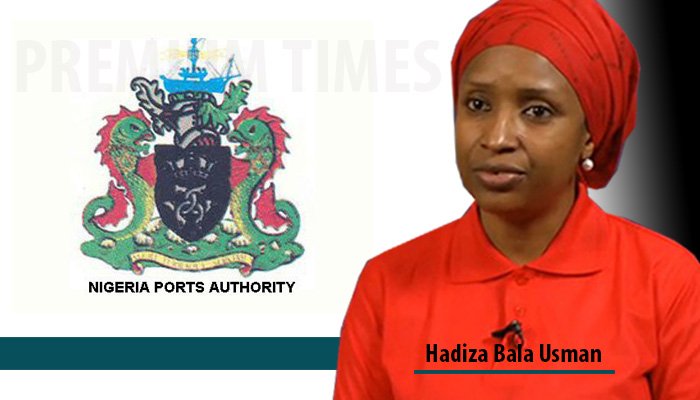 Vincent Toritseju
03 June 2018, Sweetcrude, Lagos — Worried over the level of non-compliance by some Government Agencies with the Presidential Order on the 'Ease of Doing Business' at the Nation's Seaports, the Nigerian Ports Authority, NPA, has threatened to seek the intervention of the Vice President Prof. Yemi Osinbajo.
The Managing Director of the agency, Ms. Hadiza Bala Usman, in a statement, said that the agency is inundated with reports of government agencies operating at the ports and not complying with the directive.
The office of the Vice President oversees the Presidential Enabling Business Environment Council (PEBEC) which issued the presidential order.
The order specially streamlined the activities of all agencies in the nation's seaports to achieve the 24 hours cargo clearance.
The reaction of the NPA Managing Director is coming in the wake of complaints by some stakeholders that the level of compliance to the Presidential Order by some government agencies, one year after the order was issued has left much to be desired.
Receiving a delegation of the Association of Nigerian Licensed Customs Agent (ANLCA) leadership in her office during the weekend, Hadiza Usman said that the way some government agents float the order has limited its positive impact and the Federal Government needs to know those flouting the rules.
The agency's boss who was responding to ANLCA leadership complain of some operational difficulties and encumbrances at the Ports, explained that it was regrettable that some agencies have not fully complied with the order.
She assured stakeholders of the Authority will continue to fulfil its own part of the order adding that NPA is limited in compelling other agencies to do what they are supposed to do under the presidential directives.
She "We cannot compel the other agencies to do what they are supposed to do".
She also urged aggrieved stakeholders to also inform the appropriate authorities of defaulting government agencies.
Usman also threatened to report officers of the Marine Command after the ANCLA had complained to her about the high level of extortion by the Police.