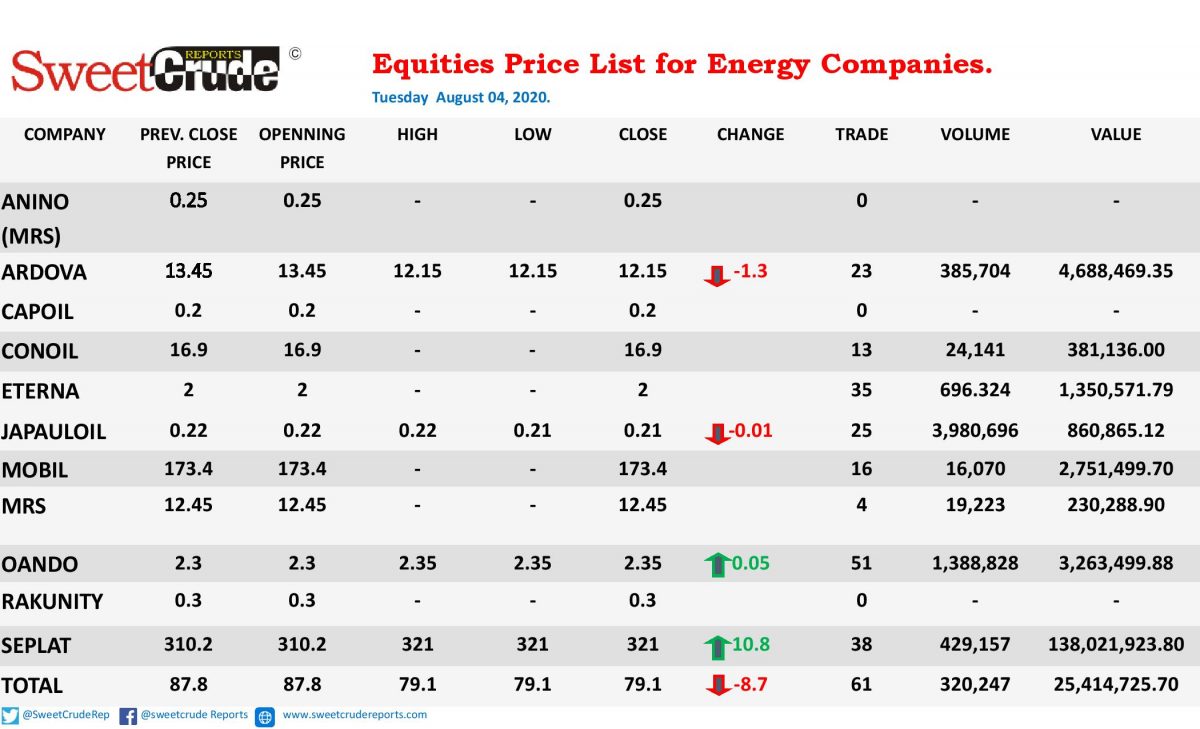 Michael James
Lagos — Tuesday's trading actives on the floor of Nigerian Stock Exchange for energy companies ended with five active traders as Ardova, Japaul and Total recorded loses.
Total opened trading activities with N87.8 but closed with N79.1 in 61 trade deals, 320,247 volumes valued at 25,414,725.70.
Ardova opened market activities with N13.45 but closed with N12.15 in 23 trade deals, 385,704 volumes valued at 4,688,469.35.
Japaul Oil also recorded lose as it opened market activities with N0.22 but closed with N0.21 in 25 trade deals, 3,980,696 volumes valued at 860,865.12.
Seplat Petroleum reported gains as it opened market activities with N310.2 and closed with N321 in 38 trade deals, 429,157 volumes valued at 138,021,923.80.
Oando also recorded gain, opening market activities with N2.3 and closed with N2.35 in 51 trade deals, 1,388,828 volumes valued at 3,263,499.88.
Top Gainers
Seplat: 10.8
Oando: 0.05
Top Losers
Total: -8.7
Ardova: -1.3
Japaul: -0.01